Cheer Story: Artists and Community Collaborate to Offer Community-Engaged Art
---
---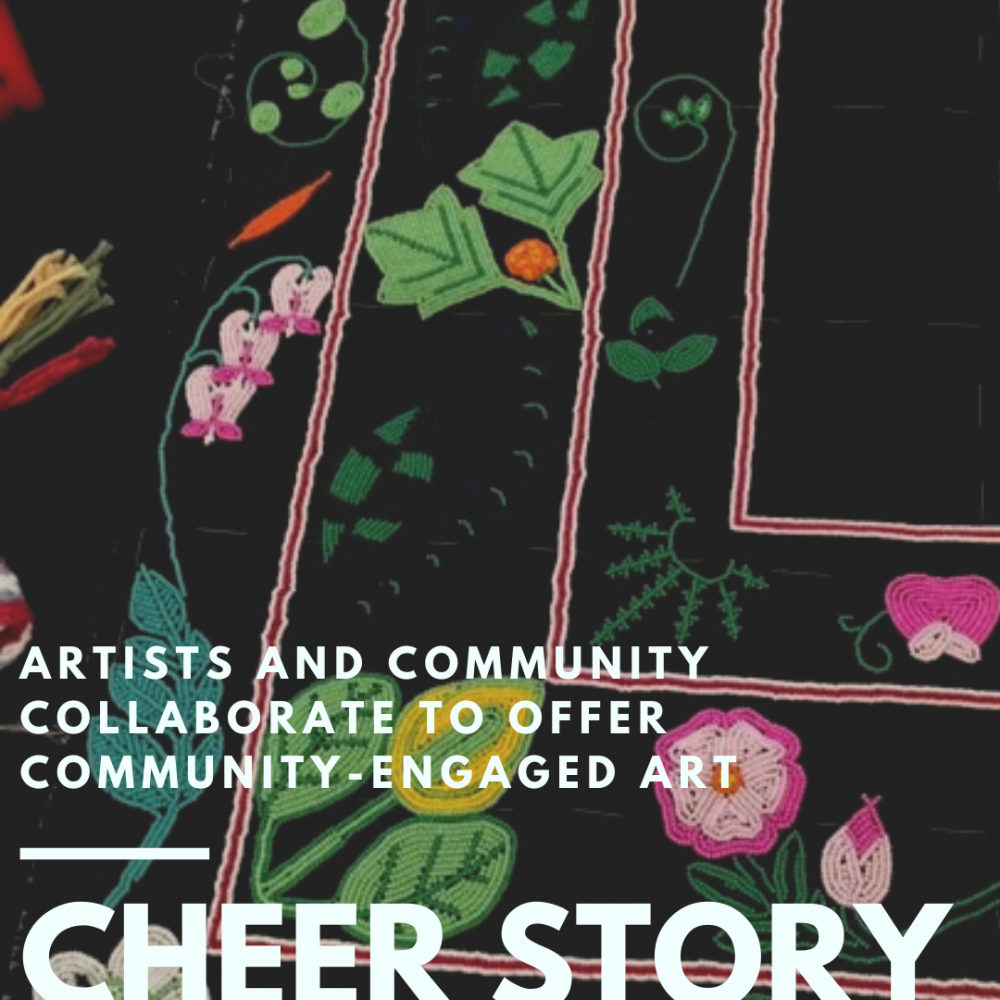 The Estevan Art Gallery & Museum (EAGM) hosted two mini artist residencies in 2019. Ruth Langwieser and Sarah Timewell were EAGM's creative residents for two weeks, interacting with the community, sharing their talent and working on their own art. South East Sport, Culture & Recreation District funded the two residencies through the GROW Your Community Grant
Submitted by Amber Andersen, Director, EAGM
Through consultation with our artistic community, teachers and stakeholders, we kept hearing feedback that there was a need for access to contemporary artists, and local artists wanted more professional opportunities. We shaped our residencies to specifically be Indigenous and newcomer based. This also remedied another common request we kept getting from the schools, which was to have hands-on workshops with diverse cultures in our community.
The mini residency is a way to give opportunities to people in your community, and it can also act as professional development for your artistic community and for teachers. It is not a huge commitment of time, so it makes it possible for artists to participate that might have full time employment somewhere else.
EAGM partnered with Sarah Timewell, a Métis artist from Regina. She introduced patrons of the gallery and southeastern Saskatchewan to traditional Indigenous beading, pattern making and talked about specific flora and fauna that are significant to Saskatchewan Indigenous peoples. Sarah provided workshops through our family art programming, Halloween Haunt event, and adult/seniors through specific workshops.
This increased Indigenous specific programming to our institution and community, creating a tie to the larger Indigenous community. It reduced barriers for educators, children, adults, and families to artistic expression, particularly from a reference point of an Indigenous person. The activities that took place during the residency were hands-on and interactive.
We also partnered with Ruth Langweiser, a Swiss ceramicist newcomer to our community. She introduced participants to throwing pottery on a wheel, hand building and glazing. This increased newcomer artist specific programming to our institution and community. It also offered Ruth an opportunity to share her experiences in art making from her culture.
The most significant change we saw was a willingness from the community to attempt to learn new modes of art making and reducing barriers within cultures. We saw an increase of people being interested in having access to professional artist-lead workshops and witnessing art being made.
---