Cheer Story: ChillFest Takes White City by Storm
---
---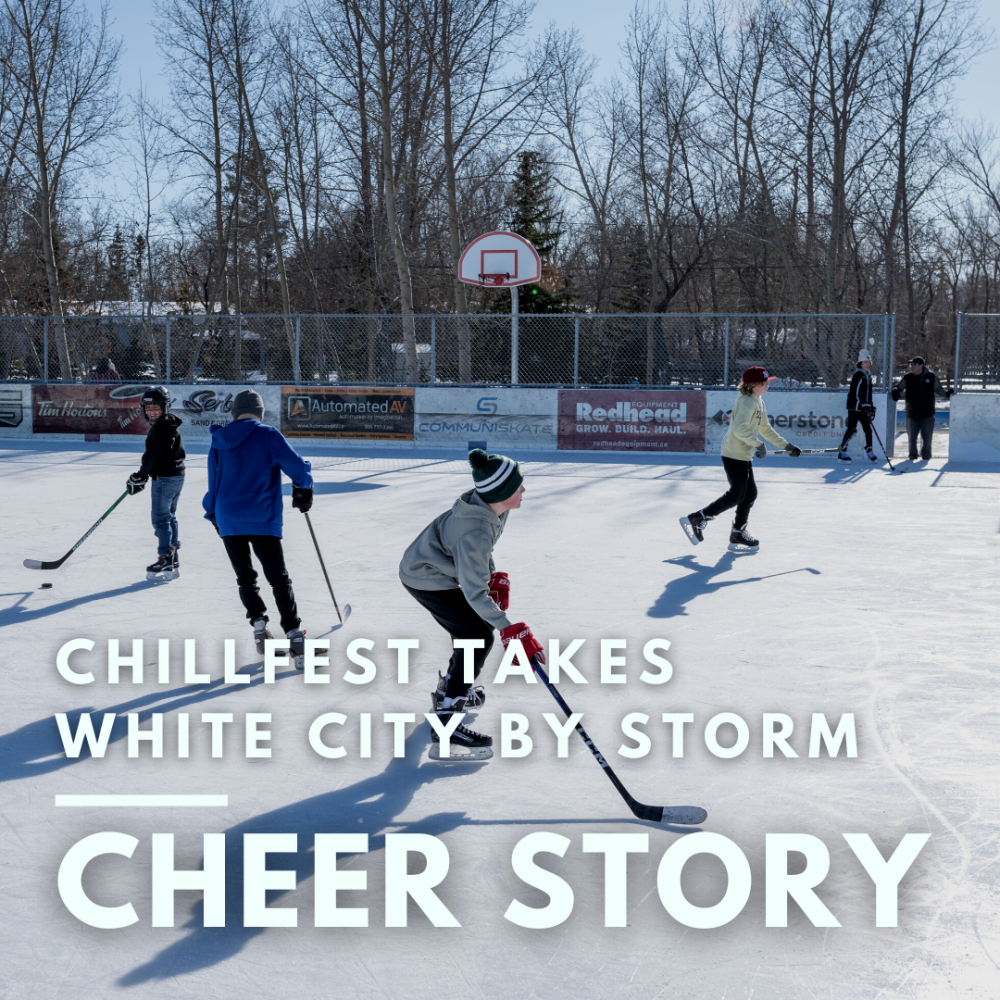 The Town of White City was bustling with excitement as they prepared for their annual ChillFest Festival. After a two-year hiatus due to the pandemic, the town was eager to come back stronger with a new brand, covid safeguards in place, and the overall goal of creating winter family fun. The festival was not only about continuing the winter excitement from last year, but also about elevating it to a new level by adding a cultural component and creating new opportunities for winter lifestyle activities for residents.
ChillFest was a reflection of the town's strategic priority of providing an Active and Healthy Community. The festival aligned with this priority area by providing support to enhance active and healthy lifestyles for residents through recreation program opportunities for all ages and abilities that supported the physical and mental well-being of the community.
The festival was held at the Double K outdoor rink, rink pavilion, and community center. The outdoor rink and pavilion offered a variety of activities, including skating, bonfires, roasting marshmallows, BBQ, snowshoeing, and a DJ. The community center provided sleigh rides, face painting, balloon twisting, interactive games, inflatables, cotton candy, and Hoop Dancing by Terrance Littletent.
To make this winter event successful, funding and volunteers were needed. Council's priority was ensuring an active and healthy community, so they put great care and attention into enhancing resources for increased recreational programming and events for all ages and abilities. Although the town struggled with finding enough volunteers for the event, key volunteers and the Town administration stepped in to help ensure the event was safe and successful for residents.
The good news is that the festival was a success, and it will be offered again as an annual event. The estimated amount of individuals that attended both locations was around 300, and the town was thrilled to have created a memorable experience for the community. With ChillFest in the books, the town looks forward to continuing to provide opportunities for active and healthy lifestyles for residents.
Article Credit: Ruchelle Himmelspeck, Manager of Parks, Recreation & Culture, Town of White City
Photo Credit: Town of White City
---