Cheer Story: Community Recreation Plan for the Next 10 Years In Moosomin!
---
---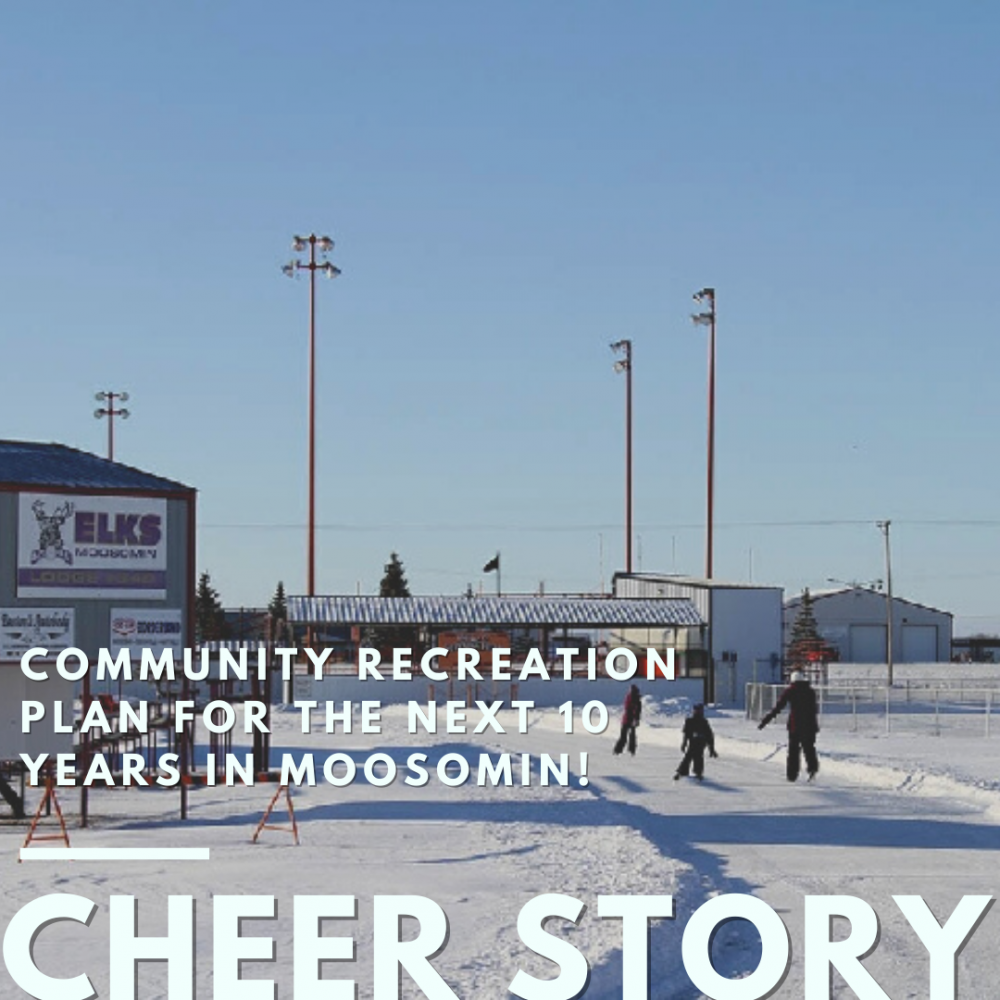 As Moosomin continues to grow, so do its recreation facilities. Moosomin Director of Parks and Recreation, Mike Schwean wanted to formulate a plan for the next decade to ensure the facilities meet the needs of those in the community.
To get the ball rolling on the community recreation plan, Schwean and the recreation department decided to seek out input from those throughout the Moosomin area to get a better idea of what they would like to see done with the facilities and programming over the next couple of years.
"We were lucky enough to get a grant to do a community recreation plan," said Schwean. "We decided with that we wanted to do an economic study as well. We started about a year ago and it was cool for us because we'd never done one of these before. As luck would have it, with Covid, our plan was to have community consultation nights where we would have open public meetings and get information that way, but we couldn't do that. We did questionnaires instead through the Spectator and our website and I think the response to that was pretty amazing."
The community recreation plan will focus on three different aspects of recreation in Moosomin with three different timelines to complete each section of the plan says Schwean. Facilities are the biggest of the three, but the plan also implements administration and programming.
"Between the questionnaires and the meetings we came up with a priority list of what we saw. We documented that list of what these groups wanted to see and broke our list into three groups, administration, programming, and facilities. With our community plan, we went with looking at the different comments, suggestions, and everything and we came up with a list of goals and objectives with what we're trying to achieve with this plan over the next 10 years. So, in our admin plan we have seven or eight recommendations, our programming it's about the same with seven or eight, and then there's a few more with facilities. That was presented to the council on December 16, and they approved that 10-year plan—not only are there recommendations that were approved, but we have a timeline for when each one will be done."
"So now we kind of have a roadmap of what we want to do over the next 10 years." Along with the community recreation plan, Schwean and the recreation department have also completed an economic impact study so those in the community can see just how important strong facilities are to Moosomin and how much money they can bring into the town.
"It was a cool project for us and it really gives us a nice roadmap for what we want to do over the next 10 years. The community is pretty engaged, but when we have our community recreation plan we wanted to make sure that the community understood the economic value of these facilities and programs so we thought the economic impact study would go hand in hand with this."
The community recreation plan was funded by the South East Sport, Culture & Recreation District.
Article and Photo Courtesy: Rob Paul - Local Journalism Initiative Reporter, The World-Spectator
---