Cheer Story: Indian Head StoryWalk!
---
---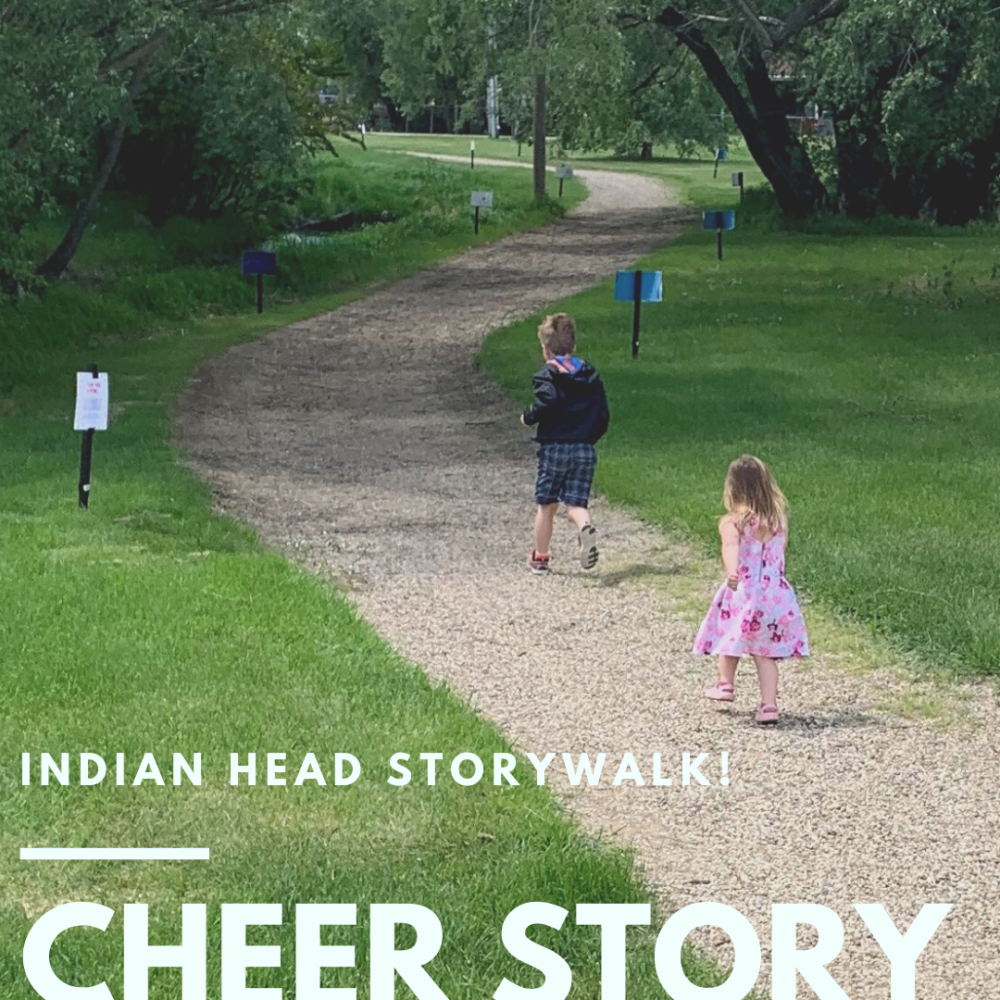 Describe your StoryWalk. Why did the community of Indian Head offer a StoryWalk as an activity? Our StoryWalk is set up along the Sunbeam Creek Trail which is a trail that runs through the middle of our town, the whole walk is about half a kilometer. What is super cool about our StoryWalk is that is a collaboration between a few organizations. This kit was lent to us by the Southeast Regional Library, and the library made this StoryWalk in partnership with South East District!
During the week of June 1st, we displayed the story "Plant the Tiny Seed" by Christie Matheson, which is such a cute story. Throughout the story, kids must wiggle their fingers, clap their hands, and they learn how to plant seeds. The StoryWalk was set up Monday to Friday from 8:30 - 4:30 p.m. for the public to enjoy. To make sure everyone had a chance to see this walk, we had a StoryWalk night on Thursday from 6:30 - 9:00 p.m. where we passed out little packages of seeds to everyone who came out to go along with the book. This was such a fabulous event and Communities in Bloom partnered with us to supply the seeds.
During the week of June 8, we changed the book and it is now exerts of "Ghost Stories of Saskatchewan" by Jo-Anne Christensen, and we will have another StoryWalk night for everyone. We offered this StoryWalk for numerous reasons:
June 6th was International Trail Day, and this was a great way to promote our wonderful trail in town and share some future development plans about the trail at the end of the StoryWalk.
A StoryWalk increases physical and reading literacy which are two very important areas that children and youth need to develop.
It is a great social distancing activity that the public can participate in.
What impact or benefits does the StoryWalk bring to the community and citizens? The StoryWalk brings many benefits, it increases physical and reading literacies, and overall, it brings people joy in a tough time.
Who participated? How did you get people to come out to try it? We had a variety of people come enjoy the StoryWalk so far, two (2) year olds to 13-year-old youth enjoyed the walk along with parents and grandparents. We cannot exactly know how many people have visited the StoryWalk during the day, but many people have told me they have visited it. During our StoryWalk night we had 35 people come and read the story!
Would you encourage other communities to consider a StoryWalk? I would HIGHLY recommend a StoryWalk for any community. It is a way to reach out to anybody and everybody and share in something together as a community.
Cheer Story Submitted by Makayla Heslip, Recreation Program Coordinator, Town of Indian Head
---