Cheer Story: Indigenous Walk & Run Initiative
---
---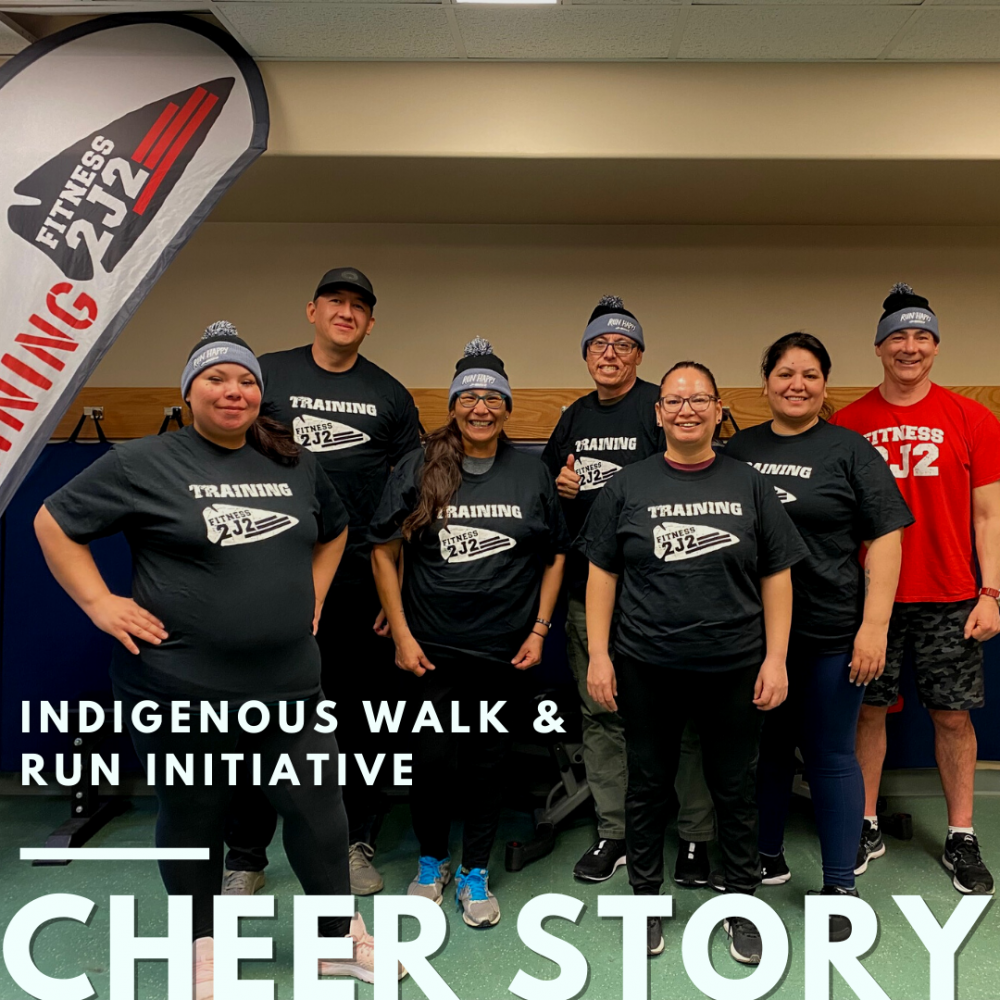 South East Sport, Culture & Recreation District has been working with community to promote physical activity, particularly walking and running! We teamed up with Fitness2J2, a health and wellness company based out of Saskatoon, to provide functional fitness education and mentorship. Owner, Joel Pedersen, delivered a one-day education session on March 20 at Kahkewistahaw First Nation focused on giving local leaders the confidence, skills and knowledge to lead and deliver a walk or run program/club in their community.
Joel shared his expertise on how to encourage and inspire the community to move more, and tips and tools for warm-ups, injury prevention, modifications and planning! Participant, Josephine Kaysaywaysemat, expressed, "A walk and run program will help our youth develop healthy minds and healthy bodies". The purpose of the training day was to build capacity of local leaders to create fun, engaging walking clubs/programs in their communities. Six (6) leaders from White Bear and Kahkewistahaw First Nations participated.
The initiative is about walking and running which are a wonderful way to spend time with family and friends, and to be re-connected to the land while getting active! It is designed to help participants of any age (youth, adults, elders) gradually build fitness levels and increase their stamina in preparation for a 5K running or walking event. Community Walk & Run Leaders lead participants in a 6-WEEK training program (two-three times per week), preparing for a 5km walk or run event.
Walking and running are the best ways to exercise and move the body for tons of wellness benefits! If your community is seeking resources to create a walking or running program, contact South East District by email at ed@southeastdistrict.ca, or visit our resource hub at www.southeastdistrict.ca for other physical activity tools and tips!
---