Cheer Story: Local Curling Volunteer Wins Prestigious Award
---
---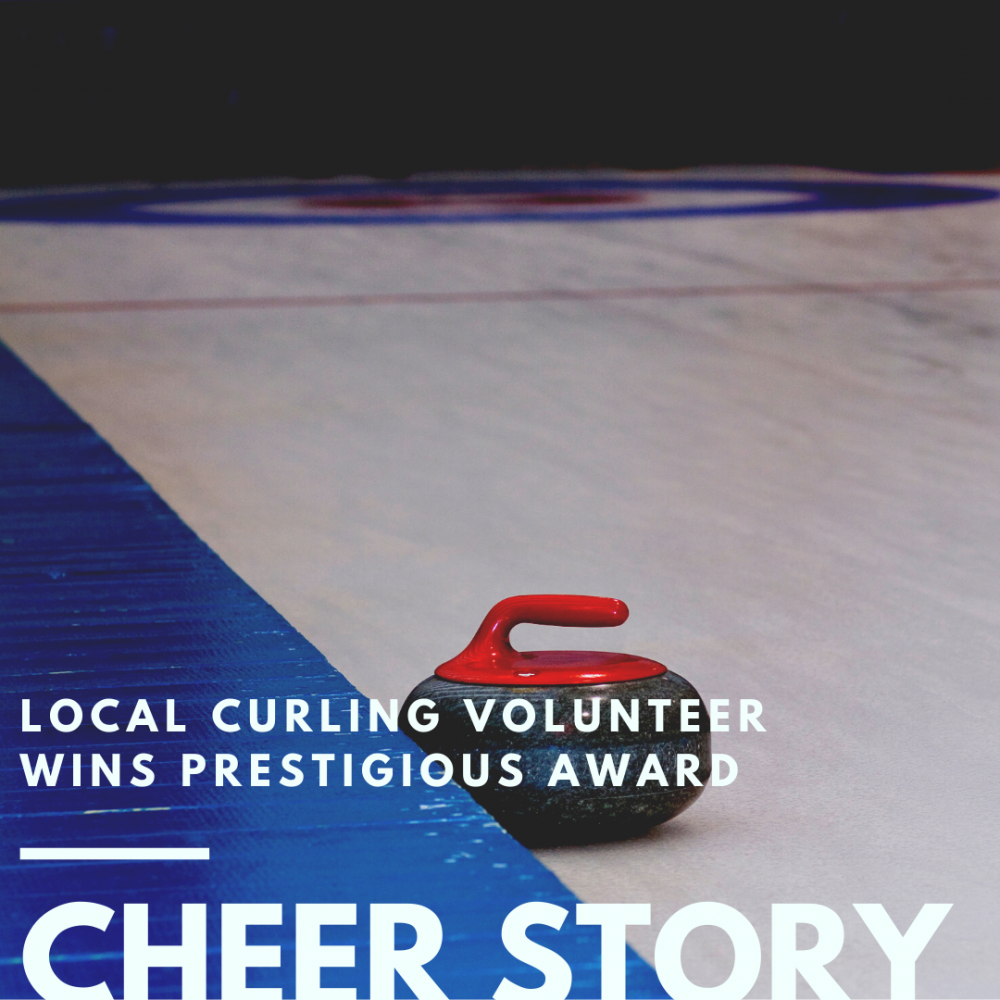 Like so many other sports in smaller communities, curling simply doesn't happen without the input of numerous volunteers. One such volunteer at the Bienfait Curling Club earned an award from Curl Sask recently for all the work he's done to grow the game in the southeast.

Ken Bonokoski was named the winner of a Walter Ort Curl Sask Volunteer Award yesterday for his dedicated work. The award is handed out annually to volunteers who, in the words of Curl Sask, work quietly behind the scenes or are an active leader of the club.
"We've been sitting on it for a little bit here, waiting for curling clubs to start meeting and opening up again," said Estevan Curling Club manager Pauline Ziel Grimsrud, who helped nominate Bonokoski. "Last night, they held a meeting and it was an honor to go out and present Ken with his certificate and to give him the public recognition that he so much deserves."
According to Ziel Grimsrud, anyone who's involved in curling in the southeast knows Bonokoski. He works long hours at the club and has ever since he began working in the mid-1908s. He's helped with everything from ice-making to organizing tournaments and league play in that time.
"Ken is really the lifeline of that curling club," she said. "He's done it many years without maybe the recognition within the curling community as a whole that he deserves. This was our opportunity to step forth as part of the curling community and say, 'Ken, you've really done a wonderful job.'"
Between bonspiels and learn-to-curl events, there are always spots open for those who want to volunteer in curling. And that's to say nothing of those volunteers needed for regular day-to-day operations, not least of which are ice-makers.
"If it weren't for our volunteers," Ziel Grimsrud said, "whether it's Bienfait, Estevan, Lampman, Midale, Oxbow, any of those curling clubs in the southeast corner, if it wasn't for our volunteers, we would be in dire straits. There are countless hours put in for everything from putting the ice in to running your booths and lounges."
Ziel Grimrud added the Bienfait Curling Club is a very active club, and their support has helped grow curling and keep it running not only within Bienfait but throughout the southeast. She also said their relationship with Estevan's curling club has been very close and they have many people who belong to both clubs.
Article Courtesy: Discover Estevan
Written by Rob Mahon
---