Cheer Story: Milestone's Coop Community Sport Court Comes to Life!
---
---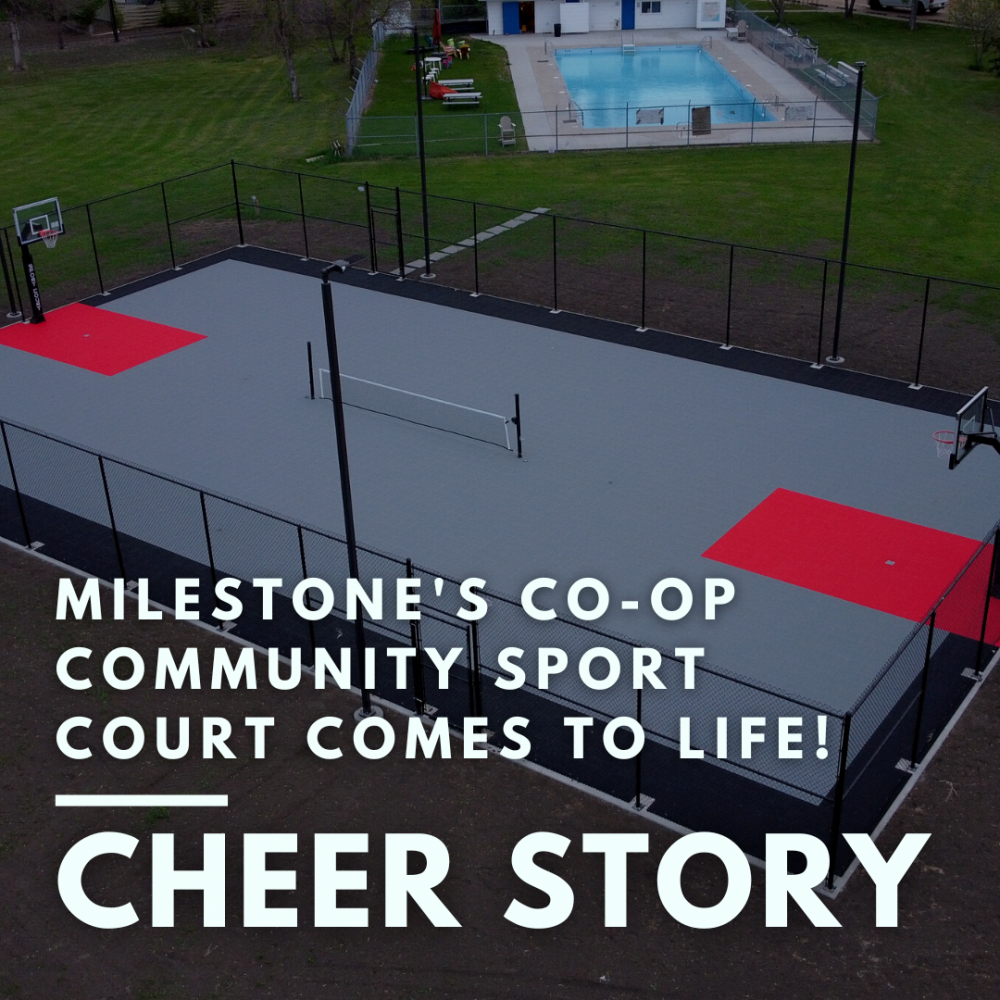 The community of Milestone wanted a year-round outdoor facility that would be enjoyed by all ages. The goal was to build a place that bridges the seasonal gaps between the ice rink and the swimming pool and create a space where the joys of sports and recreation are not bound by the constraints of weather.
Research and planning for the Co-op Community Sport Court began in 2020, and recently the Sport Court officially opened to the community to start using and enjoying. The project received multiple grants, including Co-op Community Spaces, ParticipACTION, and the Investing in Canada Infrastructure Program, and private donations to help fund the project.
The 60' x 100 ' court is equipped with a multi purpose sport court tile system that allows users to play basketball, ball hockey, tennis, badminton and pickleball year-round on.
"The biggest challenges were time constraints and finances. Everything took much longer than we anticipated in the initial phase to get everything in line to break ground, so we were up against the weather last fall" explains Leanne Sjodin, Milestone Community Sport Court Board Member.⁠
"Our community came together over the course of a few weekends to build forms, tie rebar, and assist with the preparation of the pad. We wouldn't be where we are today without the countless volunteer hours! Our contractors all worked our project into their schedules as well to ensure we could beat the winter weather."
"The location of the court is also ideal as it brings together the campground area with the playground and swimming pool. The area is somewhere families can come and spend a whole day!" Leanne said.
Photo Credit: Milestone Community Sport Court Board
---