Cheer Story: Performing Arts Expands Fundraising Opportunities in Community
---
---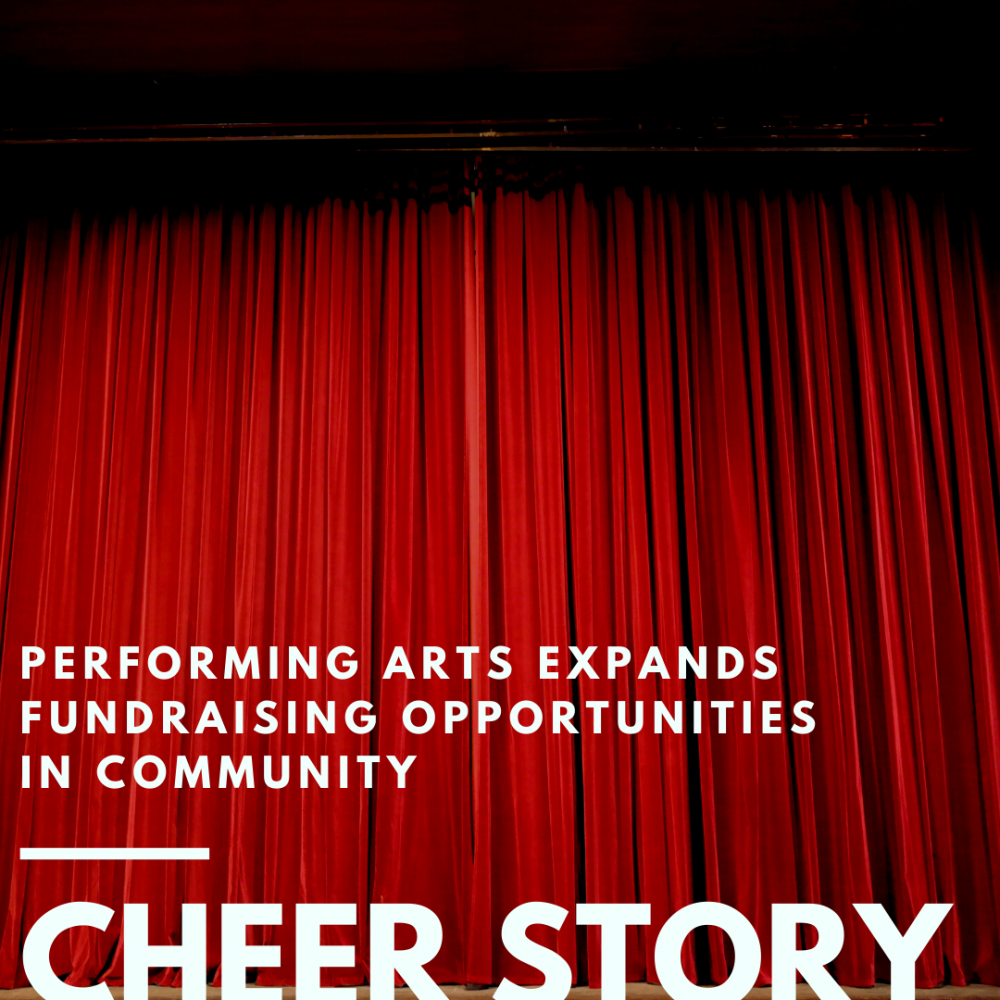 Stoughton is one of many communities in the south east which offers an annual dinner theatre to raise funds for the community. This is a unique opportunity where local volunteers come together to use "drama and the performing arts" as a method of fundraising. Communities need to invent new ways to raise revenue every year to sustain the infrastructure and activities that exist, as they cannot just depend on grants and user fees. Expand your community's fundraising possibilities with a diversified approach, just like the community of Stoughton does!
Submitted by Danielle Hoffman
This year's Stoughton Community Dinner Theatre/Show is called "Buying the Moose" by Michael G. Wilmot. The Stoughton Community Players put it on and there are approximately 70 volunteers that make it happen from door people, servers, kitchen helpers to the onstage actors, set and light people! It takes place the last weekend of November and the first weekend of December. This will be our fifth year.
The intent of this event was originally started to raise funds for the swimming pool liner, and once we achieved that we opened it up to other community groups. Usually six (6) community groups and Legion receive funds from the event. On average, we raise a minimum of $20,000 per year. The Stoughton Community Players have taken the event over from the Town to help bring arts and theatre back to our community.
Volunteers and sponsorship/support from the community, businesses and RM is what makes our event a true success!
We believe that this type of event brings so many people together from so many age groups and backgrounds. It helps bring a sense of community back, even if it is just for four (4) nights, as everyone comes together! Stoughton Community Players is hoping to bring back more theatre to our community. We are planning a One Act Pub Night in the spring that will feature two - one act plays just for one night! It will be a blast!
---