Cheer Story: Planning for Recreation in Small Town Saskatchewan!
---
---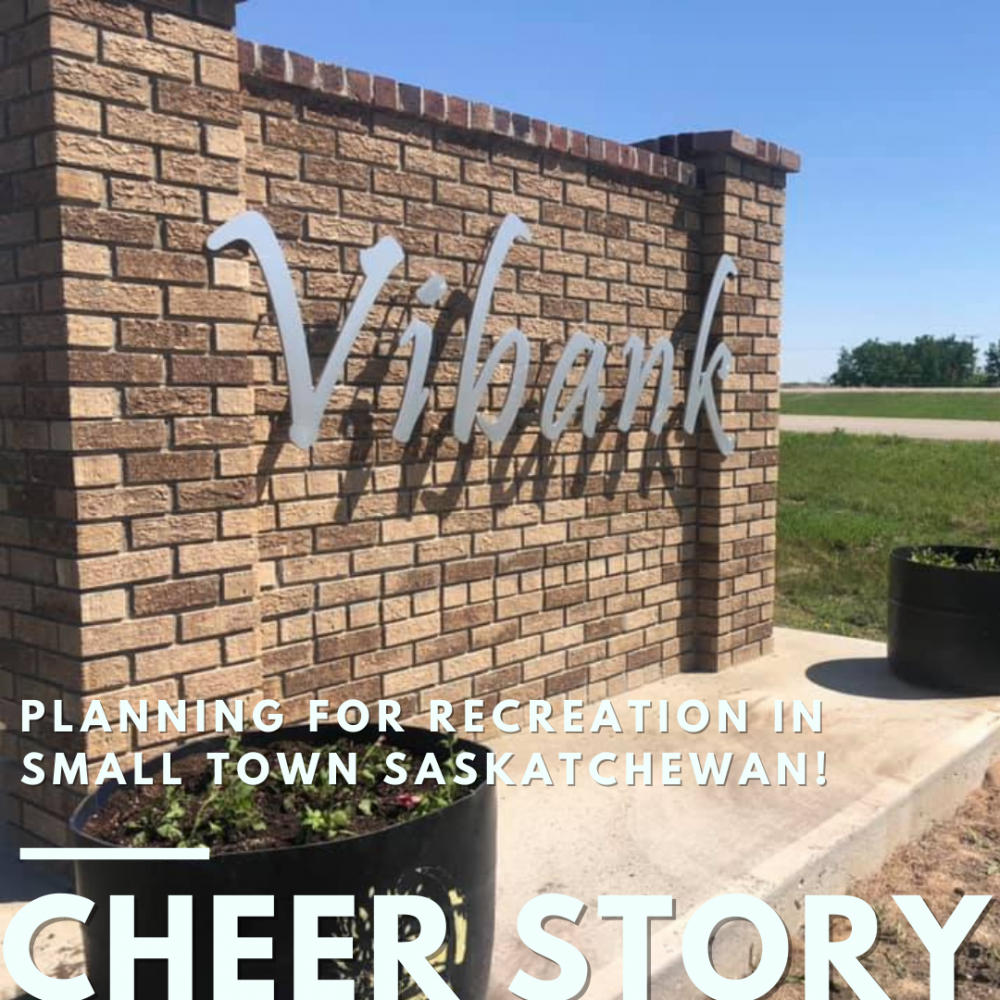 Ryan Reiss, Mayor of the Town of Vibank, recently presented at the South East District 2021 Annual General Meeting. He shared why and how their community focused on recreation planning in 2020. Vibank is located approximately 30 minutes south east of Regina down Highway 48. It is a growing, diverse community of just under 400 people.
The Recreation Board has been through various life cycles throughout the years. The board used to be a large group of community members managing all recreation in the Village as well as recreation facilities (Rink, Ball Diamonds). That group collapsed – facilities were turned over to the Village who then attempted to operate those facilities and programming through great difficulty. The Recreation Board still existed, but at a support capacity instead of being the driving force in sport, recreation, and culture.
"A culture shift has occurred and is still occurring: a disconnect between two generations exists – our seniors who have put in the time and work and are trying to pass the torch, and the younger generations who are trying to balance the demands of today's lifestyle and society while still being active in the community."
Ryan reflected, "COVID-19 gave us the opportunity to slow down and ponder who we are. What do we want to be known for? What are our goals? Where are we going and what is our purpose? Why do we exist? We became aware of a funding opportunity through South East District for the purpose of assisting in the development of a strategic plan for recreation."
The Recreation Board had never done any planning before. There was nothing ever written down or documented – they had an old bylaw passed by Village Council in 2006 approving the existence of a board. When the grant opportunity presented itself, one of the board members reached out to South East District for more detail. "South East District was critical in their support in educating the board as to what this would look like and the intent behind the opportunity for funding," stated Ryan Reiss. "As a board, taking the information that was provided to us, we decided this was a critical document we needed to have in place for us to keep moving into the future."
Ryan described key take-aways from the recreation planning process:
The most important thing is to look for ways to lay the groundwork and foundation for what you want to be as a Recreation Board and what your purpose is.
The Vibank Recreation Board now has a solid, condensed, strategic plan which will guide us on moving forward. It is a living, breathing document.
We have a defined Mission and Vision, and Key Values that our small group feel are core to being successful.
We have defined outcomes in Governance, Programming, and Facilities - where there was nothing before. We have guidance for the decisions we make.
We have a foundation now – something to build off.
The South East District Community Recreation Plan Grant is now available for 2021 – more information can be found at www.southeastdistrict.ca. Apply now!
---