Cheer Story: Recreation Director Profile - Sarah Van Eaton
---
---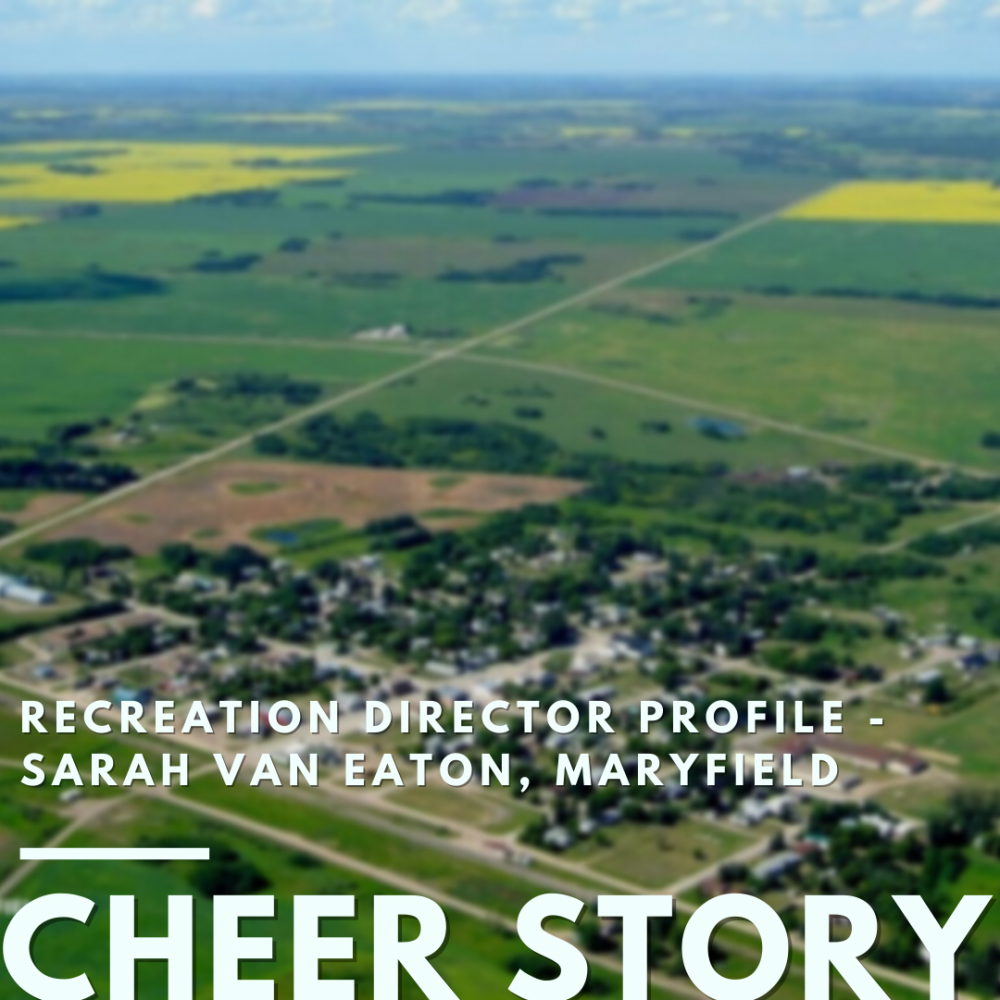 What is the position responsible for and how long have you been at it?
This is a brand new position here in Maryfield (Population: 348.) Thanks to our Recreation Board, Village Council, and RM Council this position was created. These groups saw the need for an organizational focal point for community activities and groups. So, my journey into this job began at the start of January 2022. The goal of this position is to create and oversee new programs and activities, as well as upkeeping existing ones we have now, and attain grants wherever possible. I'm very excited to get this job up and running and see it take off towards opportunities in our area!
What drove you to choose your career path?
I am already enjoying this position as the creative possibilities are really endless and that's very appealing to me. I am a crafty/DIY person and seem to always have a project on the go. When the opportunity to further that into my career path came up, I jumped at the chance. I am very grateful to have been chosen to be our first Recreation Director here in Maryfield!
What impact or benefits has the position had on the community thus far?
My first task was getting a free snowshoe rental program up and running here. I have taken on planning a Winter Fun Fest in March, initiating fitness classes, and have really tried to inform our community that this position now exists. I truly hope this job benefits our community members as much as it has already benefited me. I'm already seeing the community involvement in the few activities that are running.
The pandemic has brought us many challenges and opportunities - what has this meant for recreation (now and in the future) in the community?
I know a lot of people felt the lull in activities due to living a pandemic life. We all lost a lot of the simple joys we were used to. Getting out and about has been a lot harder for everyone. As such, planning any kind of gathering, activity or program seemed near impossible. A lot of our regular programs had to be put on hold here, and I do believe everyone in our community felt that.
One opportunity that came about was this position. So I believe there's some light in all of this. I have the privilege to get things going again wherever possible. I hope to get our community together safely and still have fun and create some activities that appeal to a vast array of people.
What's the most enjoyable part of the job?
Getting out into the community, being involved, and trying to get others out and about is enjoyable! It's also being able to create and come up with ideas. I love when life brings things like this my way. I am able to take my creative side and put it into my work. I am grateful that we have a group of wonderful volunteers who are so willing to help, they have and continue to make my job fun!
Sarah Van Eaton, Maryfield Recreation Director
---