Cheer Story: Souris Valley Museum Offers Safaris And Birthday Parties!
---
---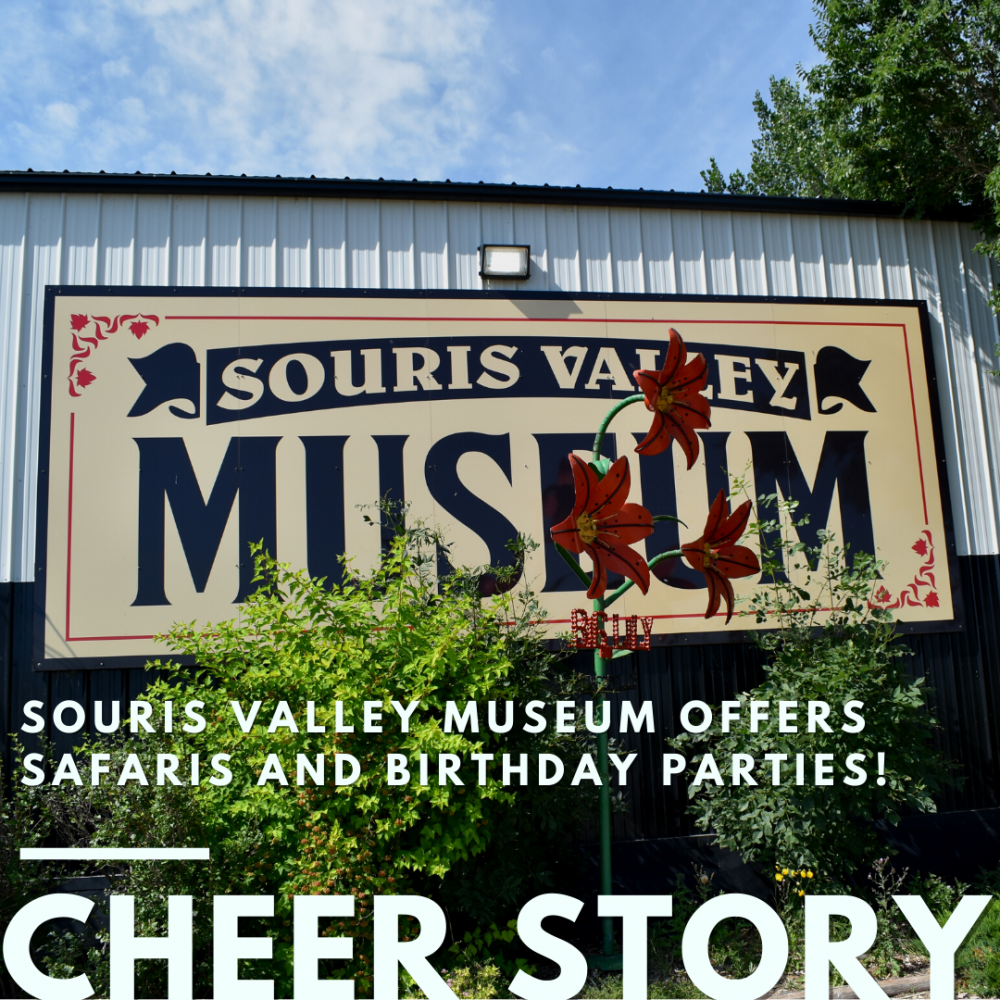 More programming is coming to the Souris Valley Museum with the new school year. The museum had an opportunity to widen the variety of services it provides to patrons.
"The museum's really looking forward to our fall and winter coming up. We are introducing some new programs mixed in with some of our regular programs," Veneziano said. "We are really excited that we are able to now offer some more programs for people in our community, specifically more for families."
The latest program is called the Museum Safari. It's developed for children ages two to five to come to the museum with their caregivers and delve into the atmosphere of jungles.
"The museum is actually going to be transformed into a jungle, where families of young children can come out to the museum and go around and explore the jungle looking for animals in our displays," Veneziano explained.
The program will run from September through November, so kids will have a chance to find up to 12 different animals, hiding in the museum's jungle.
"We are also excited to announce that starting in September we are going to start offering birthday parties here at the museum as well. And it's going to be great for people in the community who are looking for a place to host a birthday party," Veneziano said.
The museum will provide an hour of entertainment, and then people will have another hour to do cake, presents or just have a fun time at the museum. Parents can come to the museum earlier to decorate the space and get everything ready for the party.
The museum will also still have all of their popular programs including the I Am series, no school day workshops and young Historical Society, which are for children ages three up to 11, as well as fall and winter camps for kids ages three to 16.
More information and the schedule can be found on their website at sourisvalleymuseum.com.
Article Courtesy: Anastasiia Bykhovskaia, Estevan Mercury
---