Cheer Story: South East Communities Embracing Winter Challenges
---
---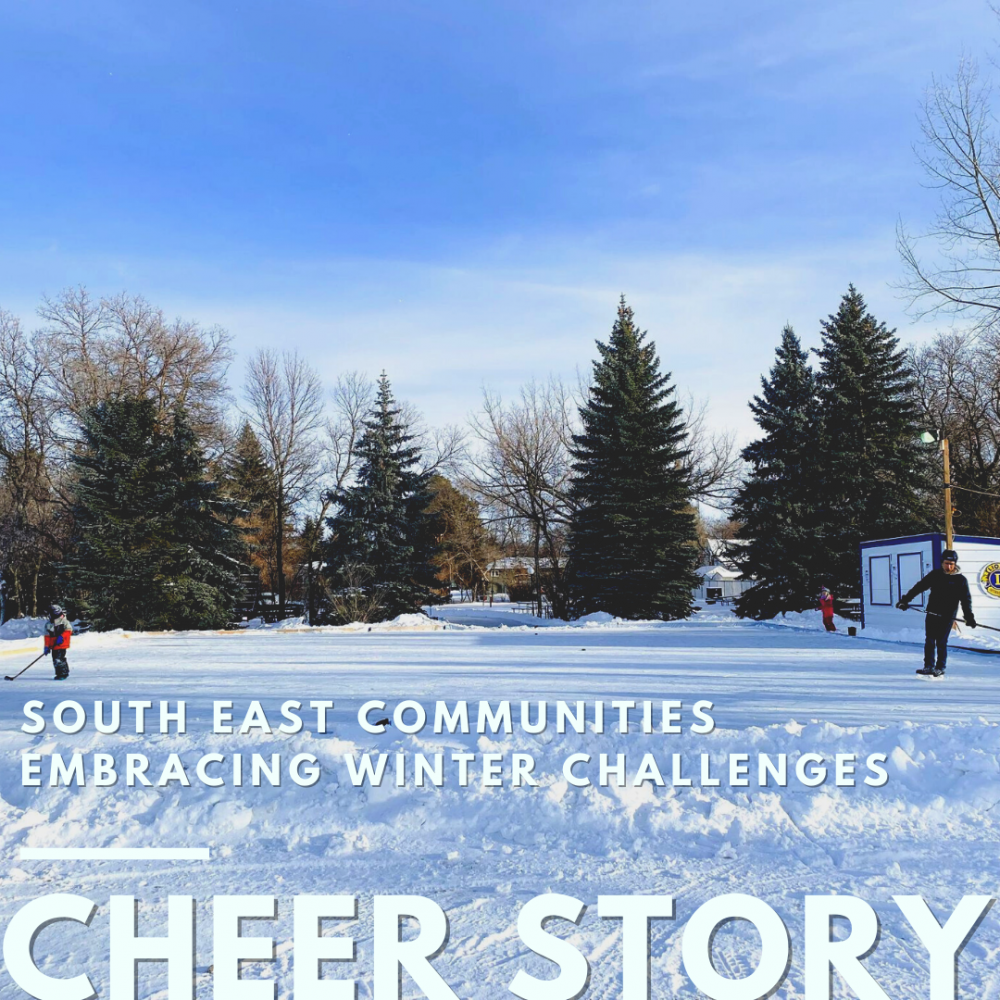 Grenfell
The Town of Grenfell embraced this season's challenges with respect to COVID-19 and its related restrictions, using the opportunity to be creative and dream up new leisure options for its residents.

In early December, the Town's Public Works Department worked diligently to construct a foundation and perimeter for what would become the community's first public skate trail and outdoor ice rink.
The winding skate trail, adorned with holiday lights and features, meanders through the Grenfell Recreational Park Campground, ending at a 5,500 square foot outdoor rink where opportunities for public skating and shinny are endless.
Moosomin
Moosomin's Director of Parks and Recreation, Mike Schwean brought a new winter activity to the town after the first snowfall happened. The Peter Nabholz Circle Skate Way, named after a local volunteer, was an idea born when Schwean was thinking of how to keep people coming to the parks but still stay safely apart from each other.

Moosomin flooded 500 yards of the Bradley Park roadways. The path starts at the outdoor arena change room, loops around the park and ends up back at the changeroom. The track is 12 feet wide which will allow for younger skaters to stay right while older skaters can pass on the left all the while keeping social distance
Kemoca Regional Park
Hikers have been spreading cheer along the Kemoca Walking/Hiking Trails this winter. Ornaments were left behind for trail users to decorate the trees along the path. Ornaments including snowflakes and bobbles now line the trees of the popular walking trail.
---