Cheer Story: Team South East Mission Staff
---
---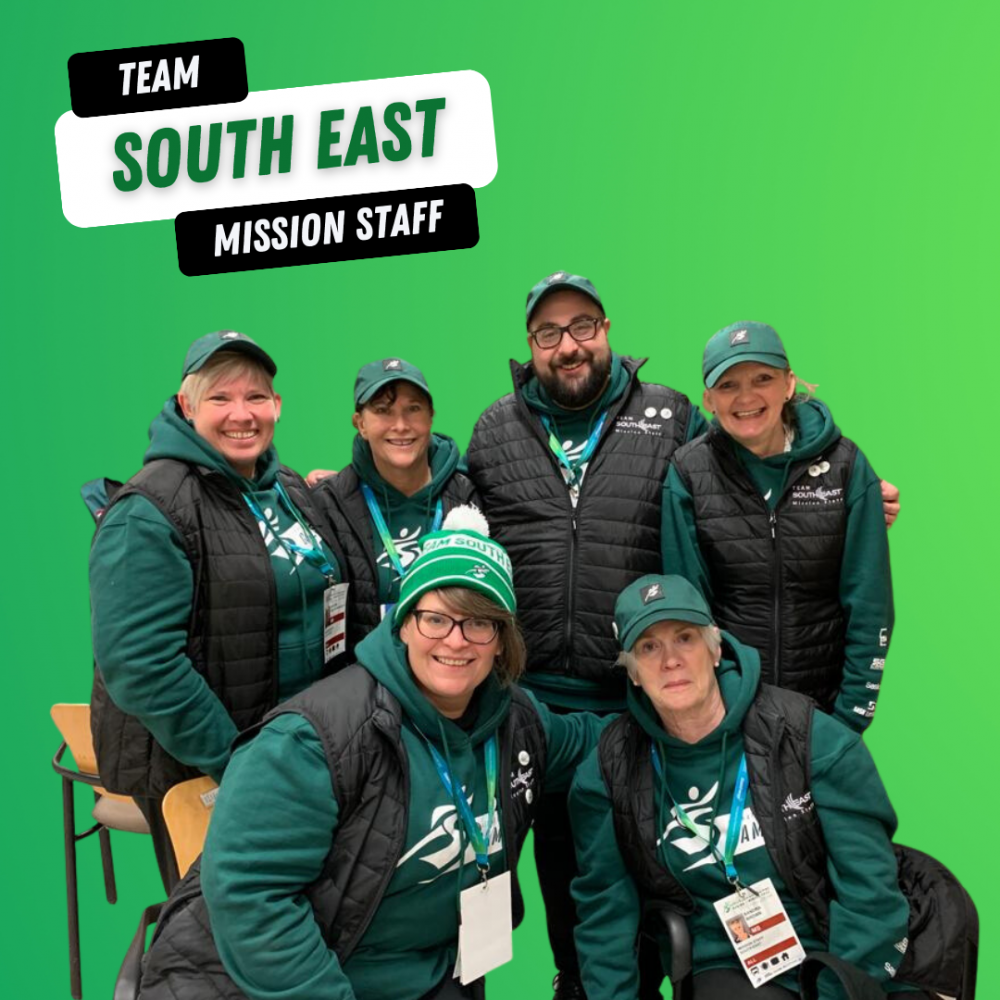 As we celebrate National Volunteer Week, we want to look back at the Saskatchewan Winter Games and take a moment to express our gratitude to the amazing Team South East Mission Staff volunteers who helped make the games a success. Your dedication and commitment to ensuring the games ran smoothly and efficiently did not go unnoticed!
We received some wonderful feedback about their volunteer experience at the games. One volunteer shared, "I LOVED EVERY MINUTE! It was everything I hoped it would be and so much more. I have made some great new friends, and had so many laughs, and tears of happiness."
Another volunteer shared, "This was my first games, and it was amazing. I can't talk about it without crying happy tears. I loved everything about it. From the connections with the athletes, coaches, managers, and other volunteers. Connecting and reconnecting with the other districts and volunteers, to the sheer joy on almost every child's face at their events and at the athlete's village. I can't even describe how grateful I am for this opportunity."
As volunteers, they all contributed in their own unique ways to make the Saskatchewan Winter Games a success. Whether it was supporting athletes, providing information, or offering a friendly smile, their dedication helped make this event a positive experience for everyone involved.
We cannot thank you enough for your time, energy, and commitment in supporting Team South East! We look forward to working with you all again in the future!
#NVW2023 #WeavingUsTogether
Check out our latest video to see what it takes to be a Mission Staff member!
---