Cheer Story: Vibank's Collaborative Community Wings Project Takes Flight!
---
---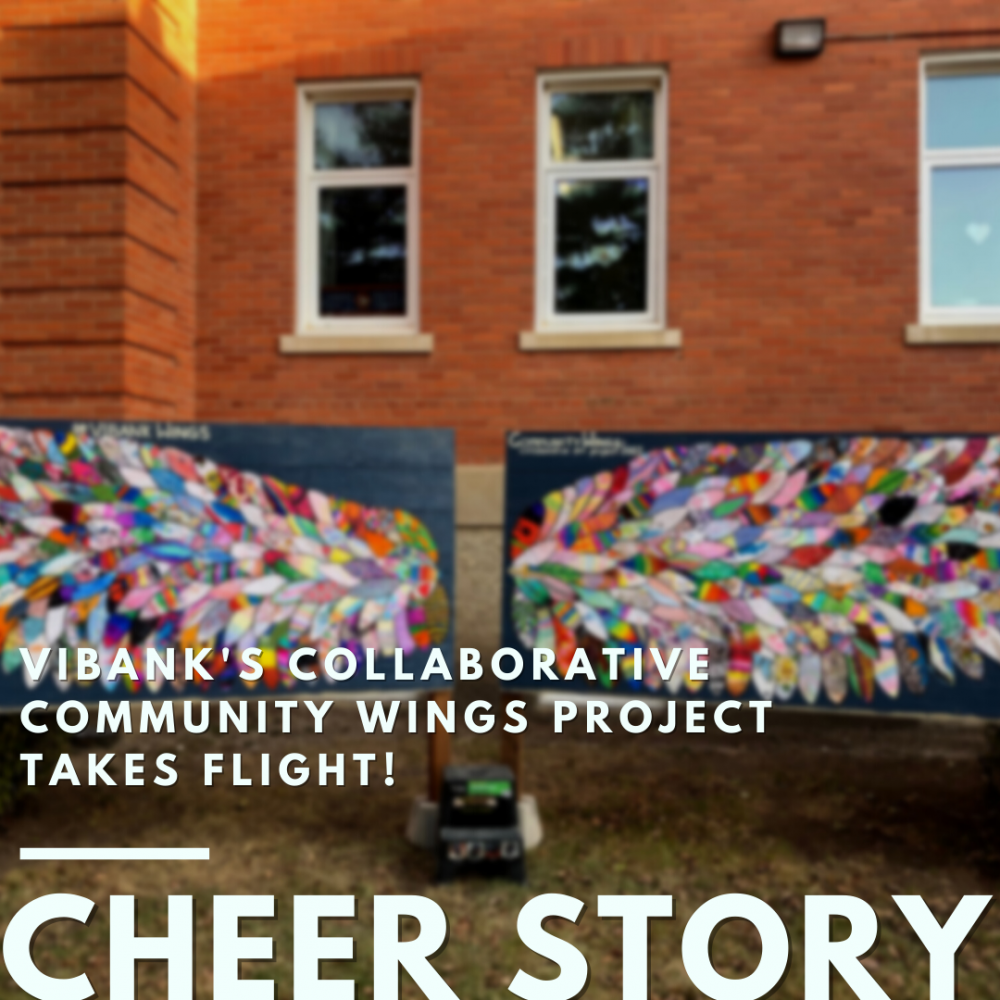 The Village of Vibank is one of several communities that have benefitted from the GROW Your Community Grant funding this year. This fall, the Village of Vibank applied to create a collaborative outdoor mural project called "Vibank Community Wings."
Community members had the opportunity to create feathers that were collected and pieced together to form a set of wings. "Participants created feathers that both showed their level of creativity but also represented multiple important issues to them. There were feathers that were created in support of national Truth and Reconciliation Day, other feathers included inspirational messages or symbolized what was important to them, such as farming, family, and their community," explains Dagmar Crumley, Village Administrator.
366 feathers were created for this project. Although some participants did create multiple feathers, it is estimated that over 250 people were involved in this project. Participants ranged from daycare children, local students, Vibank residents, and family and friends of residents.
All of the feathers created were gathered to create a one-of-a-kind mural that currently sits out front of the Vibank Heritage Building. Participants have already been witnessed going to the mural to find their own feathers. The program brought together individuals of different ages, backgrounds, and locations to create something beautiful together.
Crumley explains, "The funding received supported the entire project, including all materials and time. It would not have happened without the financial support. Art is often not a community's number one priority for funding. Councils have important issues and concerns to deal with and although art is often seen as important, it rarely is allotted the funding necessary. This funding has allowed this program to take place."
Photo Credit: Village of Vibank
---