Cheer Story: Walk in the Spirit of Reconciliation!
---
---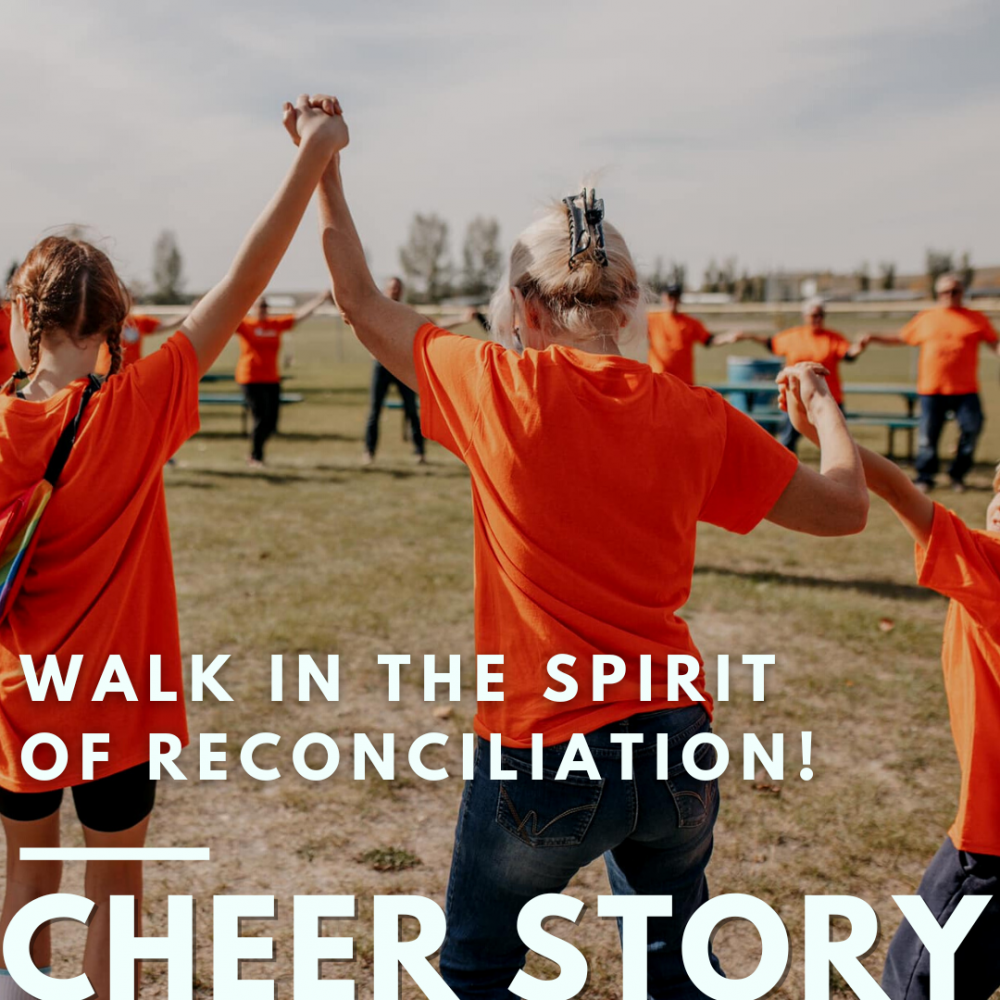 Early this year, South East Sport, Culture & Recreation District launched the 2022 Walk for Reconciliation. The program aims to provide sport, culture and recreation groups the information and resources needed to host a reconciliation walking event. These events serve as an essential role in raising awareness and demonstrating community support for reconciliation.
This September, multiple events were held throughout the south east on the National Day for Truth and Reconciliation.
Weyburn Treaty 4 Timeline Walk for Reconciliation
"In recognition of the National Day for Truth and Reconciliation, the Weyburn Arts Council held a Walk for Reconciliation featuring a Treaty 4 Timeline," Regan Lanning, Curator/Arts Coordinator explained.
"The educational component of our walk were the 15 educational signs spread out around Jubilee Park that took people through life on Treaty 4 Territory from pre-contact to present day."
"We covered events that happened on Treaty 4 land, like the Treaty negotiations, but also events that happened elsewhere in the country that had a direct effect on the people of Treaty 4, like the Residential School System, the 60s Scoop, and even the Royal Proclamation of 1763 which granted all lands west of Quebec to the Indigenous Peoples if not already settled by colonists."
The Treaty Timeline remained in the park until October 10th.
Oxbow Building Relationships: We are in this Together
The Oxbow & District Recreation Board hosted the 'Building Relationships: We are in this Together' event. The event featured Angie McArthur, residential school survivor and Lindsey Little Chief.
"Throughout the day, Angie McArthur shared her knowledge and teachings with participants. Lindsey Little Chief sang traditional songs, and hand the group do a round dance together. Lindsey explained each song and why we were doing the dance," Treena Mohrbutter, Community Development Officer explained.
"The Town of Oxbow has now formed a relationship with Elders at Whitebear First Nations, which was not there before," Mohrbutter said.
Oxbow Photo Credit: Starr Mercer Photography
---