Cheer Story: White City Museum Wins Prestigious Award
---
---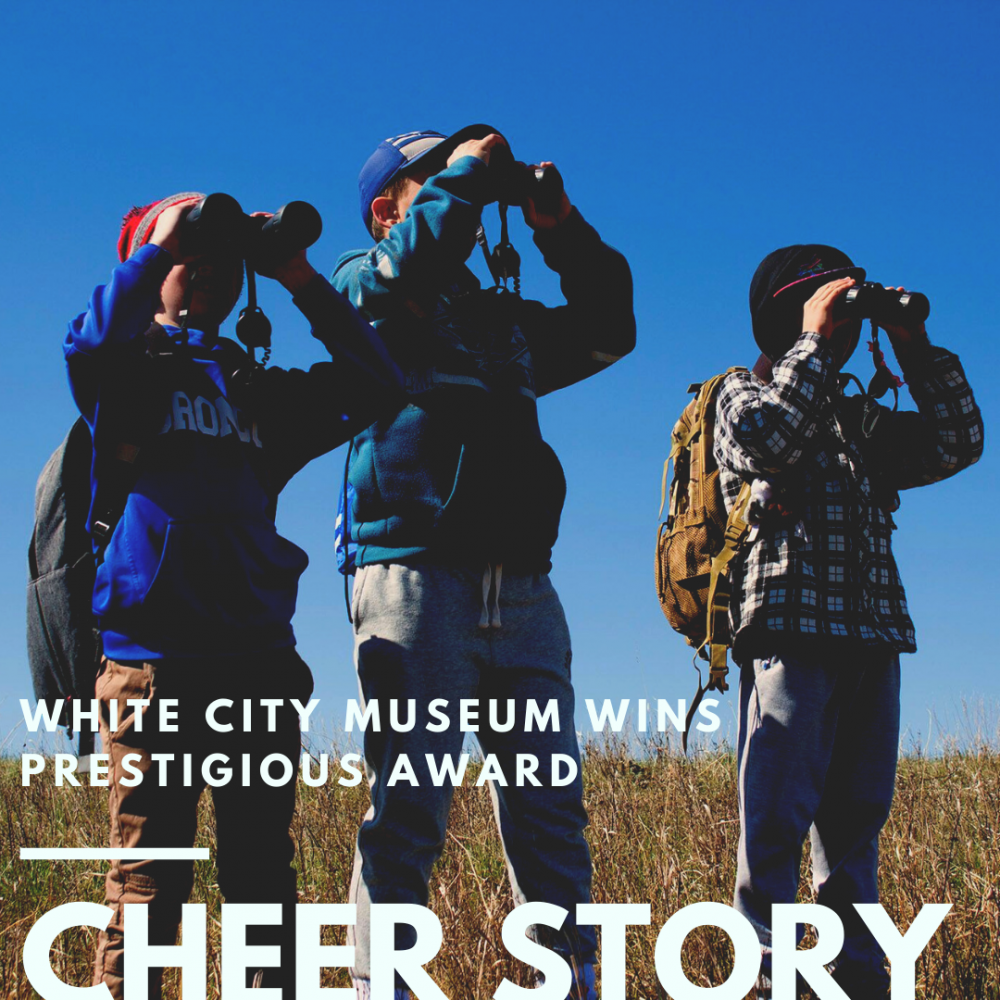 The White City Museum was honoured with an award in October, the Museums Association of Saskatchewan (MAS) Award of Merit – Institution. The museum provides outreach programs to school and was nominated for their "White Butte Ecomuseum Ecology Heritage Project".
The project gives students and teachers an opportunity to explore and discover natural features and wildlife on the prairie landscape. The experiential lessons include material on birds, pollinators, water quality, glacial rocks, mindfulness, and pasture management. The activities were created by University of Regina students with the teachers guide created by Dr. Adela Kincaid. Teachers work with the students to go through the activities, encouraging them to interact with the information, objects, and outdoor environment. This project has set the stage for future opportunities for community-based science and research and for disseminating results to the community and beyond through presentations, websites, and social media.
The MAS Award of Merit was given to the White City Museum honouring institutions with projects with a budget under $50,000. One of the museum's ongoing projects, The White Butte Ecomuseum and Gallery, is a concept being developed through the Town of White City and looks to the whole White Butte ecoregion for its cultural heritage content, including White City, Pilot Butte, Balgonie, Village of Edenwold and the RM of Edenwold. Other museum projects include digital storytelling, featuring long time residents of the region and focusing on the history of the area.
The museum is governed by a board of directors and was incorporated as a non-profit organization in 2018. There are many exciting projects ahead and the museum is looking for board members to help guide its future.
Take a look at their website!
Check out the 2020 Award Presentation Video
Photo and Content Courtesy of White City Museum website
---