ED Blog: "Cup Of Jo" - Get Your House in Order!
---
---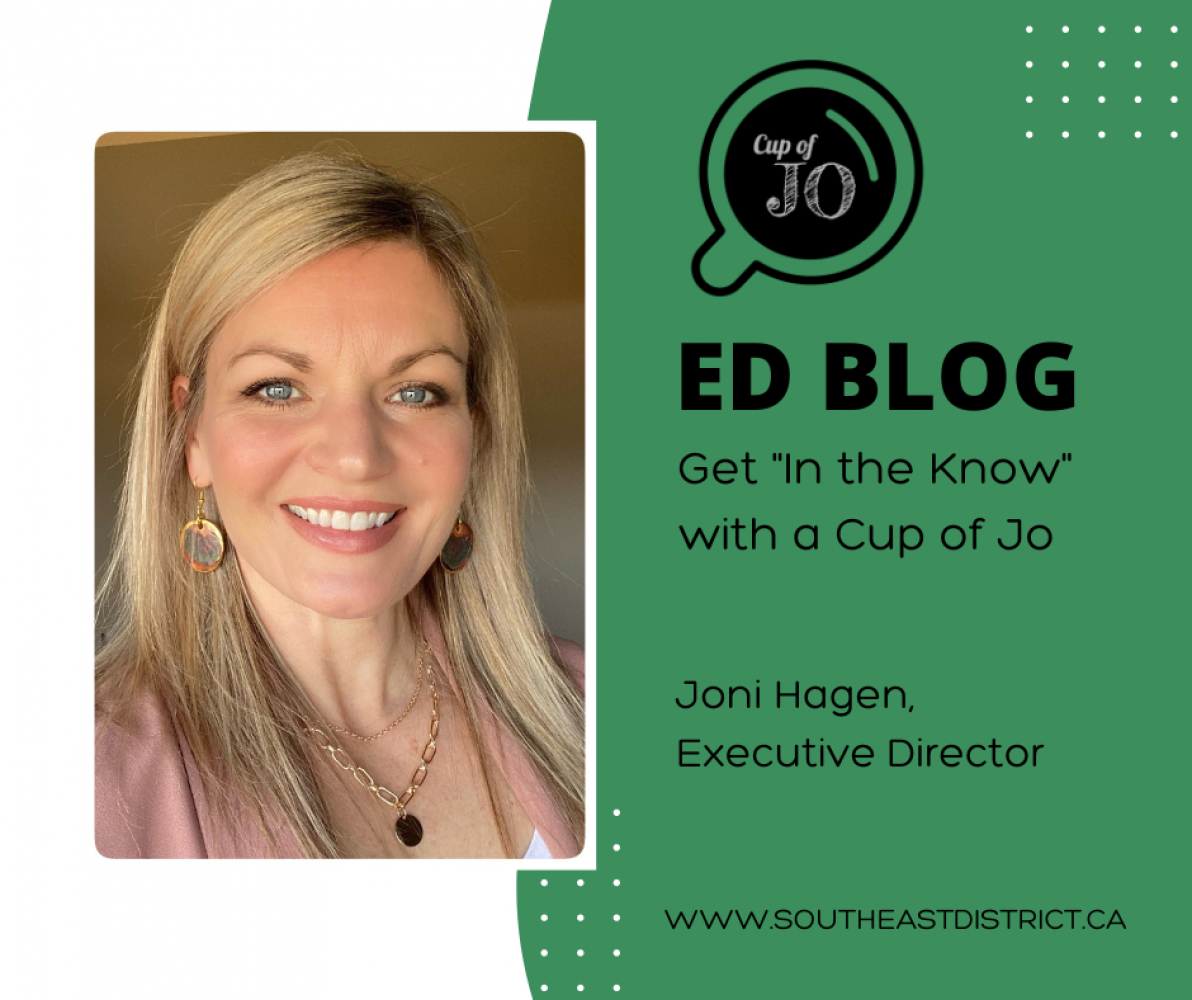 Volunteer recruitment and retention have continually been a challenge for sport, culture and recreation groups, and now post-COVID, it is harder than ever to re-engage volunteers into our organizations.
Volunteer run organizations often pour all their time and effort into an event or task and can achieve some goal such as raising money for a playground project, developing an after-school program or fundraising for the new roof on the arena. Key tasks, especially with volunteer management, often slip through the cracks—such as recruitment, succession planning, recognition, volunteer job descriptions, policy and procedures…the list goes on.
Groups already have lack of human power to perform primary tasks - core volunteers are overburdened and are often faced with STP (Same Three People) Syndrome.
Here are some fundamental tips in attracting and recruiting volunteers that we share with participants in our inVest in your Volunteers Program:
"Get Your House in Order"! What does that mean exactly? People want to be part of winning groups that are organized and do purposeful work. Make sure your group knows what you need volunteers for and that you have detailed written job descriptions and plans.
"Make the Ask" – The majority of people will not come forward on their own – they need to be asked.
Mentor and orientate new volunteers. Having past volunteers impart their wisdom and knowledge is a great tool for orientating new volunteers.
Avoid overload.
Offer short-term volunteer opportunities. People are hesitant to commit to long-term engagements.
Ensure a safe and positive environment by making Individuals aware that there is an expectation of appropriate behaviour consistent with a Code of Conduct. Your organization should be a place where volunteers treat other volunteers with respect and where there is transparent communication.
South East Sport, Culture & Recreation District offers resources to help "get your house in order". Check out our Dec. 8 webinar featuring "Being a Family Friendly Place to Volunteer", Self-serve Resource Hub, and join our electronic news column for the latest volunteer tools. We are also taking expressions of interest for those wishing to create volunteer management plans in the spring of 2023. Contact us!
---