ED Blog: "Cup Of Jo" - Join The "Strong Boards" Movement!
---
---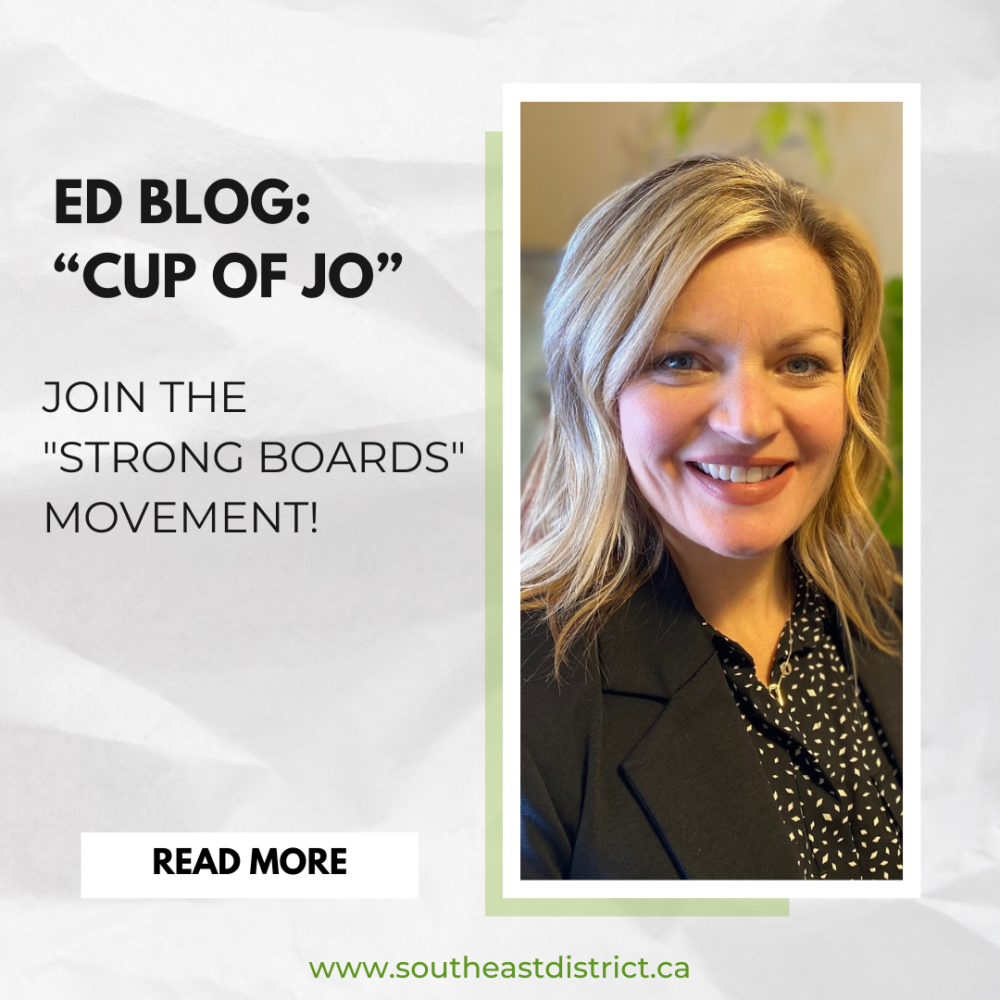 Voluntarism continues to be very important in the sport, recreation and culture sectors. Many organizations rely heavily on volunteers for day-to-day operations such as programming, fundraising, facility management and finances. However, we all know there are significant demands on volunteers' time. Recruiting and keeping satisfied and productive volunteers is a challenge for boards. Volunteer burnout is a reality for many!
When we sent out our 2022 community survey, we asked the question, "If you are a part of a volunteer board or committee, identify an item you feel the board needs to work on, do or strengthen for better success and efficiency". These were some of the answers we received:
Establish appropriate areas of focus - committee gets going "all over the map"
Find more volunteers and more ideas to engage people
Need a constitution, policy and procedures for the board
Look at new ways of doing things and be open-minded
Create a strong strategic plan – we don't know where we are going
Outline responsibilities/duties of each position/member of the committee
More overall communication between all boards and clubs
Show appreciation and recognition to our members
Not sure what we need
To respond to this area of volunteer development (specifically board development), South East District created STRONG BOARDS. STRONG BOARDS uses a framework of five (5) fundamentals that volunteer boards and committees can review and focus on to become more efficient and effective. These include Structure, People, Communication, Policy & Procedure, and Planning & Evaluation. Each fundamental area is essential for long-term success of a volunteer board and is based on best practice.
By reviewing and completing a simple checklist tool (it can easily be completed at a board meeting), volunteer boards can identify and take steps to strengthen processes, improve structures, and enhance operations. South East District's approachable staff team is available to help you determine which resources can assist you in addressing any deficiencies your board identifies from the checklist work.
Consider participating, so you can join the STRONG BOARDS movement!
---