ED Blog: "Cup Of Jo" - So Much More Than Flowers
---
---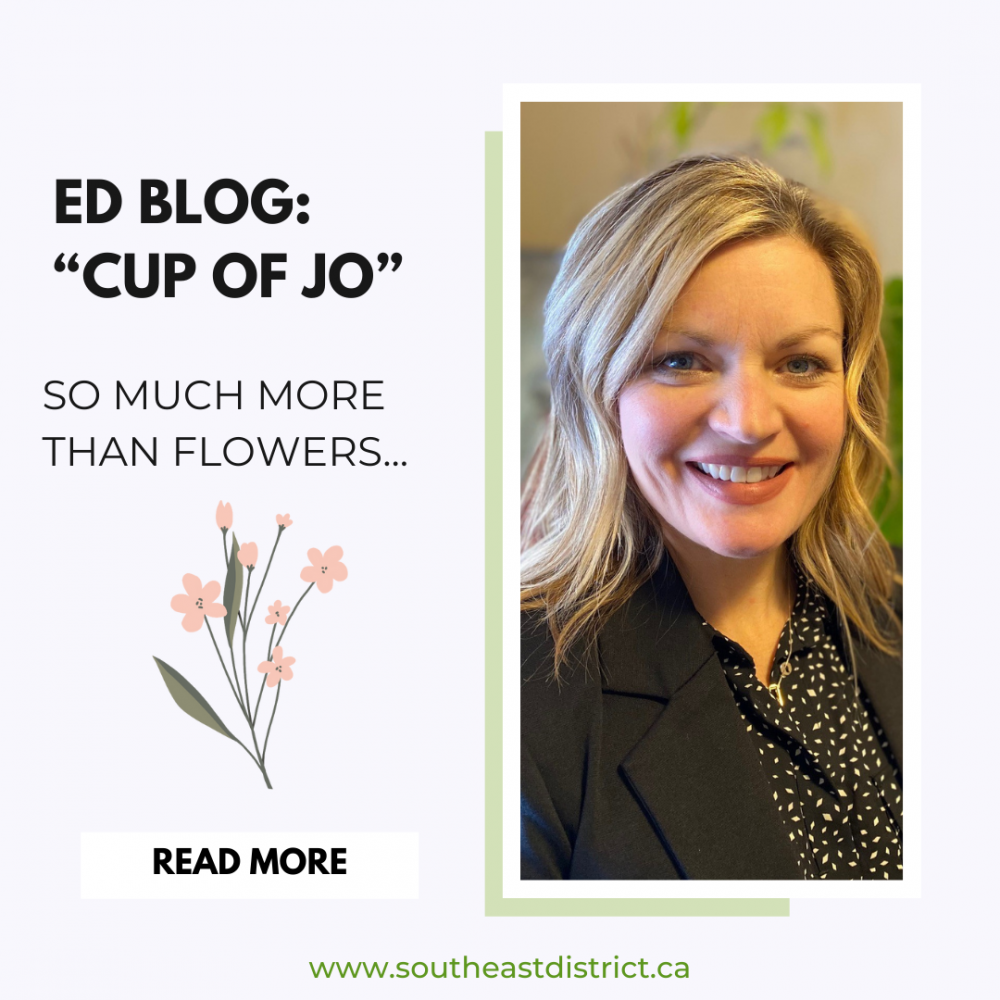 I was recently inspired by a presentation made during a Communities in Bloom webinar hosted by all the Sport, Culture & Recreation District organizations in the province. If you want to create community pride, engage residents, and "tidy your town", Communities in Bloom (CiB) is a program you should explore!
Communities in Bloom is a provincial and national program that recognizes community participation in projects involving beautification, heritage, and environmental awareness. It is administered by the Saskatchewan Parks & Recreation Association (SPRA). Participants are evaluated on the quality of the municipality's green spaces, dedication to quality of living, general appearance, environmental awareness, heritage and the level of community involvement.
What I learned in the webinar is that this program is about so much more than flowers…it's about improving local environments and making communities a better place to live, work and visit! It can be a great way for newcomers to the community to get to know others, learn the town history, and work together with longtime residents on civic projects. The program consists of communities receiving information and being evaluated either provincially or nationally by a volunteer jury of trained professionals on the accomplishments of their entire community on six key criteria: Community Appearance, Environmental Action, Heritage Conservation, Tree Management, Landscape and Plant & Floral Displays. (Source: communitiesinbloom.ca).
The key to a successful program is a full-time volunteer committee who works closely with and has support from municipal council and local businesses. Volunteer CiB committees often work closely with the Town maintenance staff. Examples of program projects (depending on committee goals and plans) can include urban food forests, raised garden beds in parks, clean-up days, hanging flower baskets, landscaping, tree planting, front yard competitions, weeding, recycling and much more! So, don't wait - beautify your community now!
Check out this CiB promotional video:
To learn more about how to participate in CiB, contact Andrew Exelby, SPRA, by email at aexelby@spra.sk.ca
---