Father-Son Duo Prepares to Coach Futsal Team For South East
---
---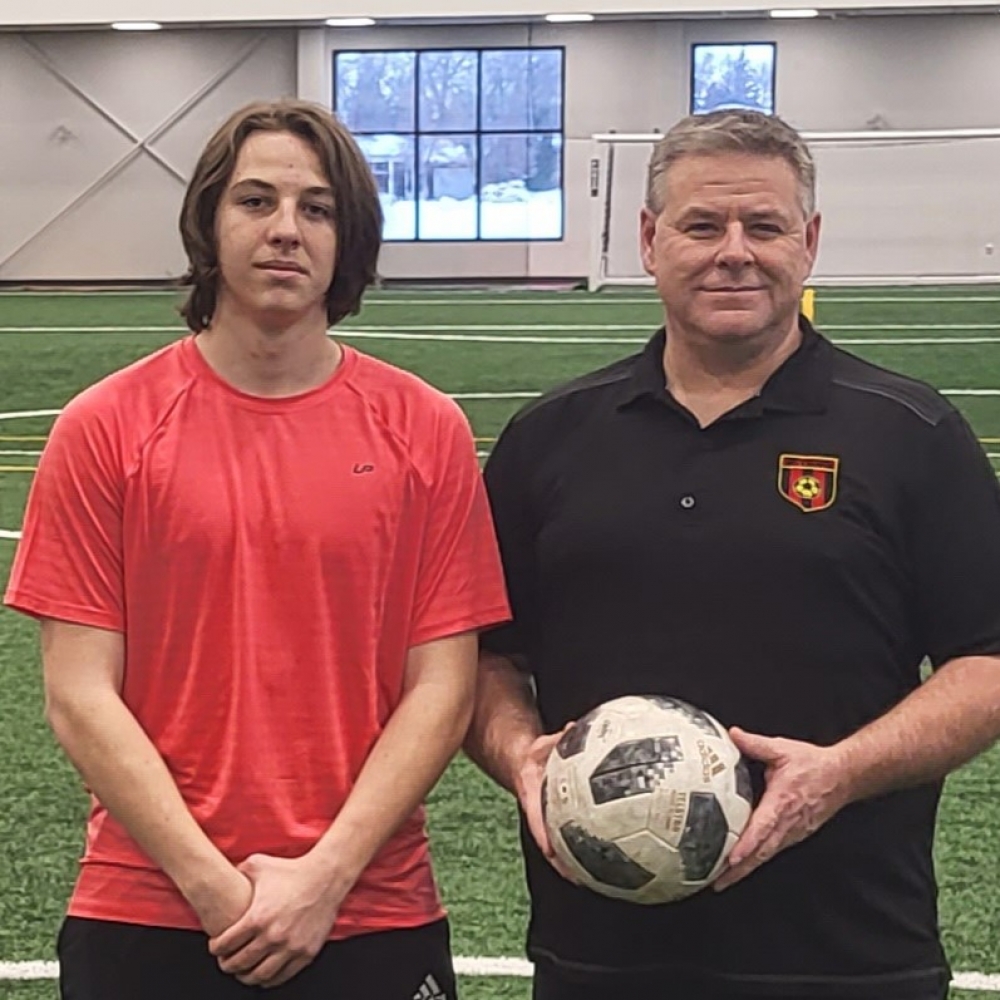 New to the 2023 Saskatchewan Winter Games sport calendar is futsal! What is futsal? Futsal is a type of soccer that is played on an indoor court with a smaller, low-bounce ball. The smaller field size ensures a game of futsal is fast-paced and more intense, with more opportunity for scoring.
Another difference is in the number of players. Futsal is played with five players on the court, while there are eleven players for each team in the game of soccer.
Jason Roy is one of the Team South East coaches for the futsal team. Jason has been involved with coaching soccer and futsal for over ten years. His son Brennan, who has been coaching soccer and futsal for the past four years, will be joining Jason at the Winter Games.
This will be Jason and Bennan's first time participating in the Saskatchewan Games. Jason was originally selected as the coach for the South East soccer team at the 2020 Saskatchewan Summer Games. Brennan was the age required to participate in soccer that year and hoped to play in the games. Unfortunately, due to COVID, the summer games were cancelled.
"Brennan and I were asked to coach the South East Futsal team for the 2023 Winter Games, and without question, we knew this was a special moment we wanted to experience. This is our way of getting that cancelled games back. I could not imagine doing this without Brennan," Jason explained.
Jason continued, "There is so much to look forward to. We have met some incredible new families and young athletes, and it is the pleasure to be the one to lead this team to create the memories we will share for a lifetime. I want to thank everyone who has given us another opportunity to get back what we missed out on in 2020."
---