Cheer Story: Heritage Village Days Marks Another Year of Success!
---
---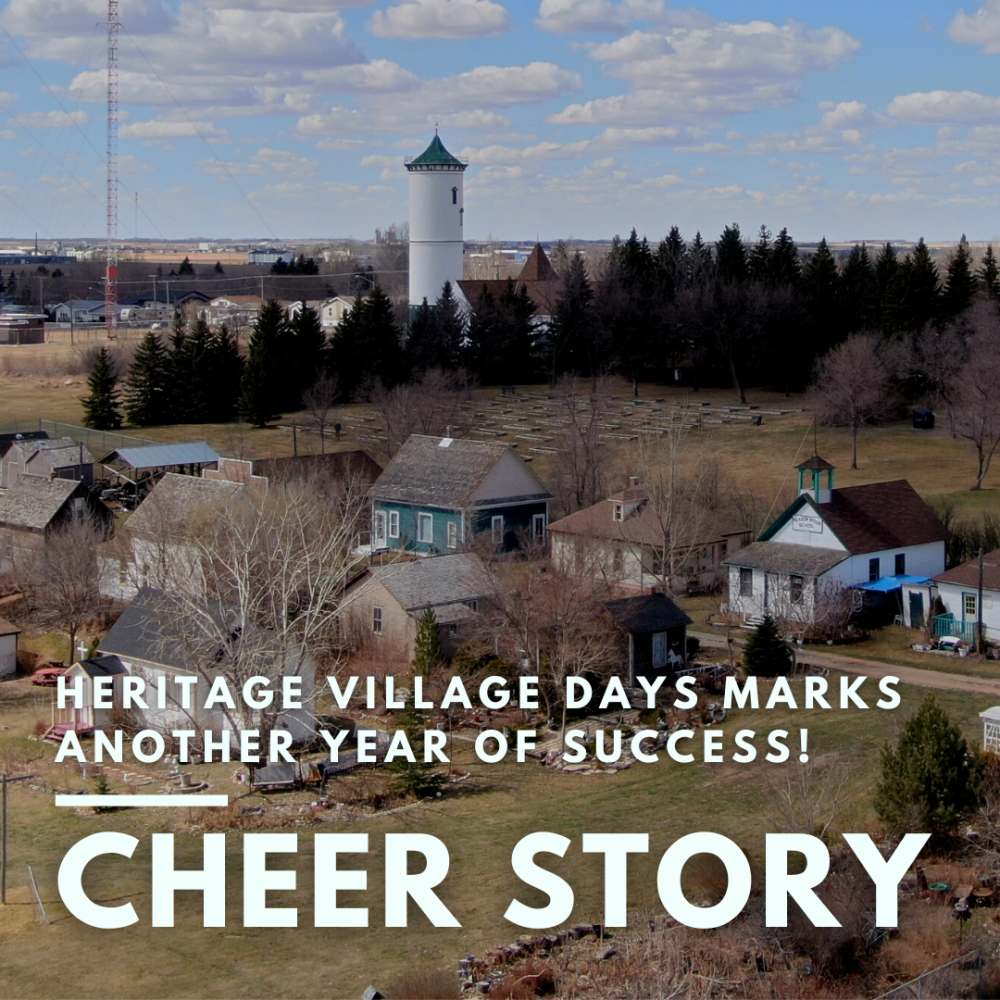 Heritage Village Days in Weyburn provides visitors with a unique journey back in time, inviting them to step into the shoes of their ancestors and wander through a replica village spanning the turn of the century to the 1940s. Heritage Village Days has been apart of many locals' celebrations each year (the Friday after August long weekend) and continues to be a great success.
Heritage Village operates primarily through the efforts of a dedicated board, volunteers, and seasonal staff. Without the contributions of these groups, the event is not possible. These dedicated individuals assist with event organization, setup, and execution of the event. The commitment of the board, volunteers, and staff is deeply appreciated year after year, as they ensure the success of Heritage Village Days, making it an exceptional event.
The event received a lot of positive feedback from guests regarding the range of demonstrations offered, including experiences like fur trapping, the art of crafting homemade ice cream and engaging live musical performances.
Financial support from various businesses and grants play a crucial role in purchasing necessary supplies.
Over the course of two days, the event welcomes over a thousand guests, spanning generations from toddlers to seniors. Regardless of age, each visitor discovers something to treasure in this immersive experience!
Article/Photo Credit: Ryan Dale, Leisure Services Manager, City of Weyburn
---