Sisters at the Saskatchewan Winter Games
---
---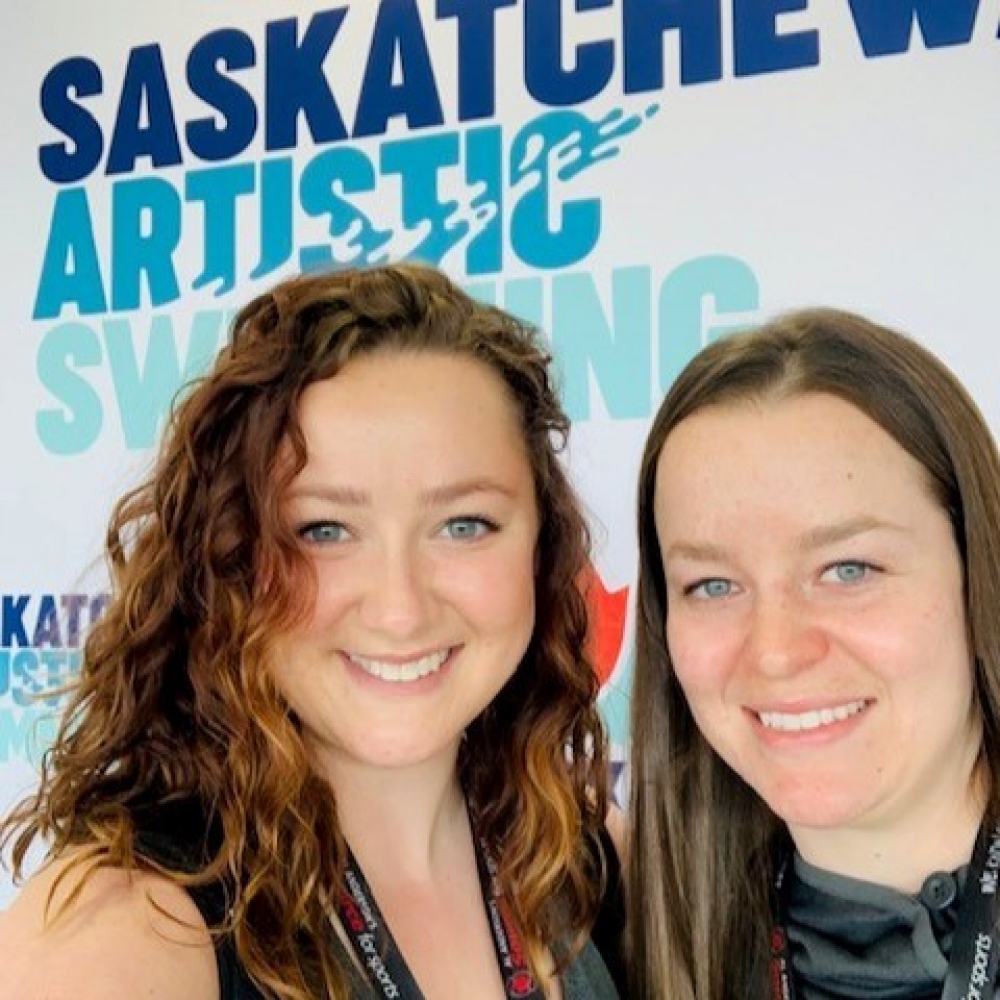 Sisters, Meagan Rothwell and Kimberly Neithercut, of Weyburn will be managing and coaching the Artistic Swimming team at the 2023 Saskatchewan Winter Games in Regina. Meagan coached the team at the 2018 Winter Games and looks forward to having her sister join her this year.
Artistic swimming has been a part of Meagan and Kimberly's lives since they were children and they've both been coaching competitively for ten years. Artistic swimming has always been a family affair. Their mom is the current head coach of their club and has been involved since they first started swimming.
"Artistic swimming is like figure skating in water. We have figures and elements to learn and compete for judges as well as routines (dances) in the water that are creative and a fun way to express emotion and music," Kimberly explains.
Kimberly continues, "Meagan and I have always made a good team. We understand each other and can tell what one usually needs before being asked. The opportunity to go as co-coaches and managers to the Saskatchewan Games is amazing. We both have competed in the games as athletes, me in 2004 and 2008, and Meagan in 2008. It's always exciting to bring a new group of athletes to the games. The experience is one of a kind, and they will remember it all their lives, just as we have in our own experiences attending the games. So just making sure our athletes have the best time will be our goal and what we most look forward to!"
---