ED Blog: "Cup Of Jo" - Welcoming & Inclusive Communities
---
---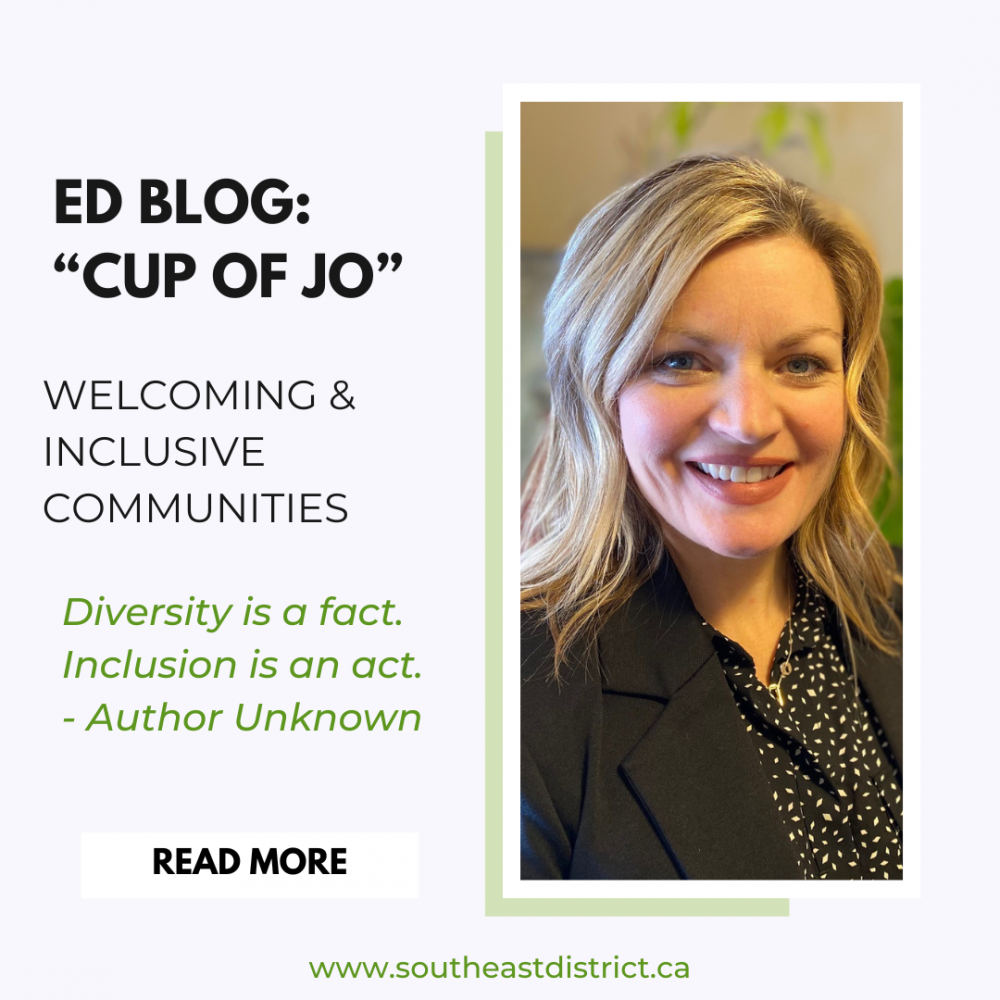 Diversity is a fact. Inclusion is an act. - Author Unknown
Municipalities and sport, culture and recreation organizations are all key players in creating welcoming and inclusive communities. Multicultural Council of Saskatchewan defines a Welcoming & Inclusive Community as a community where its citizens and members feel safe, respected, and comfortable in being themselves and expressing all aspects of their identities. It is a place where each person shares a sense of belonging with its other members.
Further, a Welcoming & Inclusive Community is based on the concept of integration - inclusiveness, sense of belonging, feeling of acceptance, making roots and connections, a sense of giving and taking, as well as the ability to contribute to community, free of barriers, where everybody feels safe, and where trust is present.
What is inclusion you ask? Inclusion is:
Taking into consideration that diverse groups have different needs that might require extra work on your part before they can have access to the opportunities and events that everyone else has. (This is especially relevant to our local sport clubs, recreation facilities and arts programs.)
Treating each person and group according to their needs.
Everybody's responsibility.
(Source: Creating Inclusive Communities, calgary.ca/cns, 2022)
Our province is proudly diverse, and we know that simply accepting diversity is not enough. We need to act everyday to build more inclusive communities! Groups with diverse needs continue to experience discrimination and exclusion. An inclusive community, where each resident is valued for their uniqueness and feels they belong, makes us better!
South East District is excited to offer several virtual Think Tanks this fall. These free facilitated sessions allow for brainstorming and help to "start the conversation" on a variety of topics. One of the think tank topics focuses on building "welcoming and inclusive communities"! Contact our staff to learn more!
And don't forget about the Welcoming & Inclusive Communities Toolkit available on the Multicultural Council of Saskatchewan website.
We also have several diversity resources pertaining to sport, culture and recreation available on our online hub.
---