National Volunteer Week 2022 is April 24 - 30!
---
---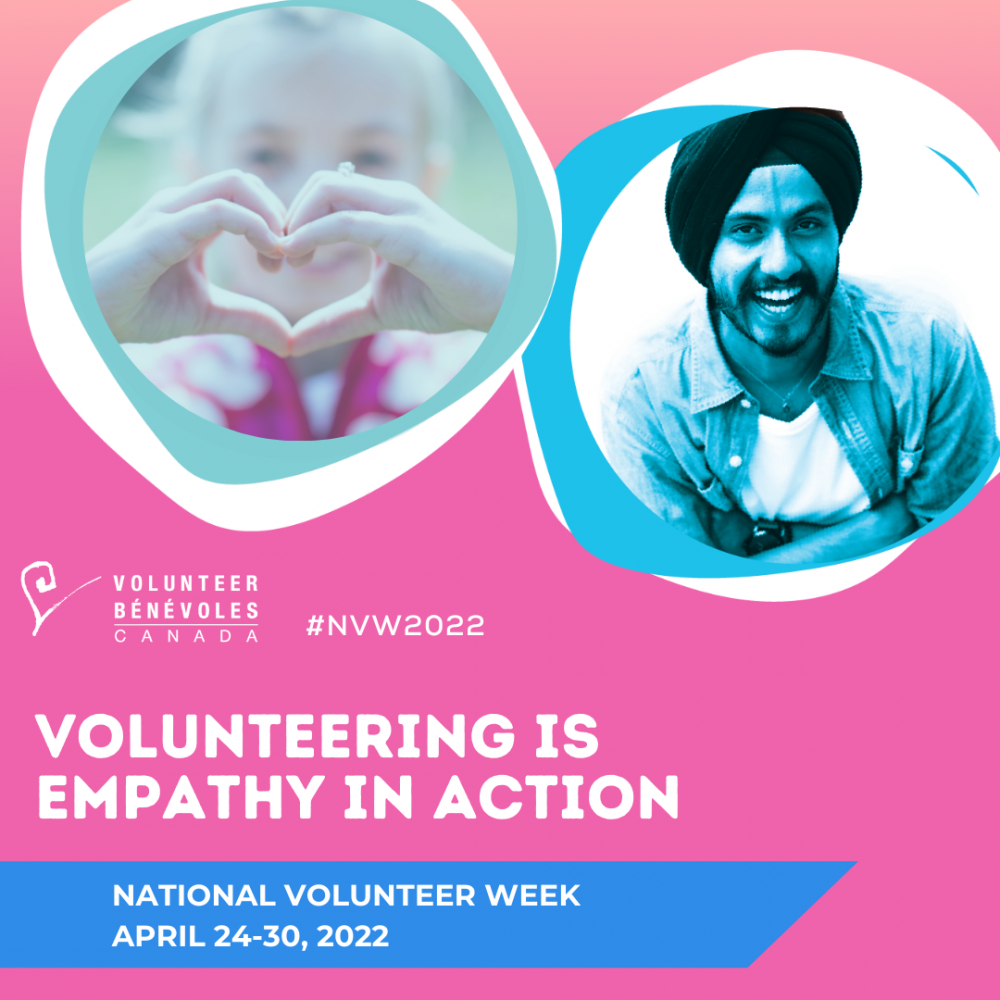 Volunteers Bring Heart To Canada's Communities!
The National Volunteer Week theme for 2022, Volunteering Is Empathy In Action, affirms the strong connection between volunteerism and empathy. This profoundly human connection is at the heart of healthier individuals and stronger communities.
During National Volunteer Week 2022, we celebrate the contributions of Canada's millions of volunteers: their actions, their understanding, and their genuine concern for the world around them. South East Sport, Culture & Recreation District encourages communities to participate – below are some ideas of how to get involved:
Download the 2022 NVW Campaign Kit. Share it with your community and volunteer organizations to recognize how they are making an impact in your community.
Use the hashtags #NVW2022 #EmpathyInAction #VolunteersBringHeart during the week!
To access additional volunteer resources, tips and tools click here.
Final Reminder: to apply for our inVest in your Volunteers Program to celebrate and create volunteer management plans for your organization! Deadline is April 15.
Take this opportunity to celebrate volunteers in your community! Whether it is sending thank you messages to your volunteers during the week or sharing photos of your volunteers in action on social media!
---